A mobile ERP is any enterprise resource planning solution intended to be used primarily on mobile devices such as smartphones, tablets, or laptops. Most of these operate as apps which are available as part of cloud-based ERP software systems, though this is not always the case. A few are exclusively offered as apps without a browser or on-premise version.
Some applications can be downloaded directly from Apple or Google Play Stores while others are accessed through the software provider. Some vendors even offer customizable mobile apps to better fit your business needs.
Best Mobile ERP Software Products
Here are some of the top mobile ERP apps and cloud-based software options:
Mobile ERP Features
Mobile solutions tend to offer most of the same features as on-premise ERP software, such as:
Financial Management: Accounting functionality such as a general ledger to monitor income and expenses via accounts payable (AP) and accounts receivable (AR).
Inventory Management: Manages inventory costs, monitors stock levels, prepares purchase orders, creates pick and pack lists, provides traceability, and more.
Supply Chain Management: Tracks your products from ideation to receipt by the customer. Includes order management, bill of materials, warehouse management, and material resource planning (MRP).
Customer Relationship Management (CRM): Provides basic management of prospects and customers and marketing efforts.
Business Intelligence (BI): Provides basic financial reporting as well as analytics and dashboards related to other areas of business.
The exact functionality may vary based on the software.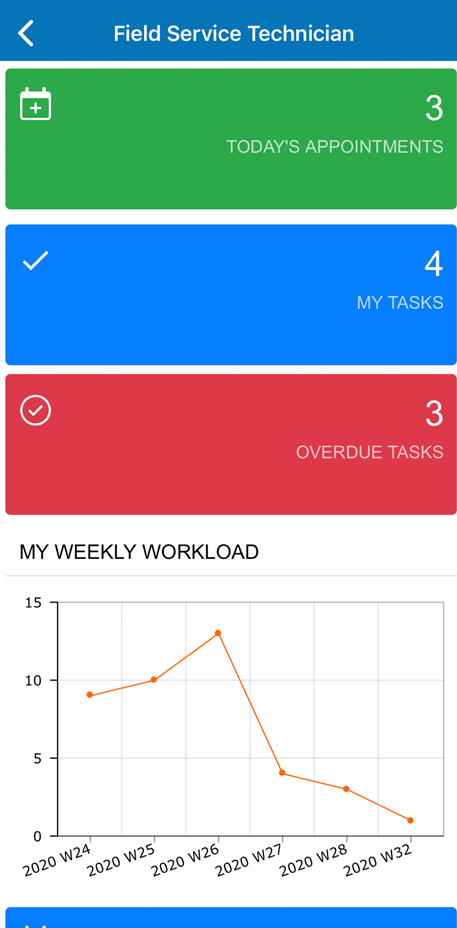 Reasons to Implement Mobile ERP
The primary benefit of a mobile ERP system is increased accessibility. Yet if you don't offer remote work opportunities, you might think you don't need a mobile solution. However, there are far more benefits to consider, including:
Remote Access for Remote Workers
The first, and most obvious, benefit of a mobile ERP is the ability to access the system remotely from a variety of devices. Users can download a mobile app to their phone or tablet, then instantly access all the information they need to do their job from anywhere.
Of course, this doesn't just apply to working from home scenarios. You might have sales agents traveling around the world, contractors who spend most of their time in the field, or warehouse managers who need to be onsite to oversee the supply chain. Have an emergency happen while you're out of the office? Plenty of business processes can be handled away from the office through ERP mobile apps linking to cloud-based platforms.
Easy to Share Data with Security
When you're meeting an important client, such as a potential new partner, you might want to share some of your important metrics. If you are meeting at their offices, you won't have access to your own on-premise ERP software. However, you could log-in remotely, from their computers on a cloud-based ERP. Yet you could potentially put your valuable business data at risk if their network or devices are unsecured in any way.
If you attend a lot of meetings at client sites, a mobile ERP can be an invaluable way to securely share your critical business data from your own trusted devices. You won't have to worry about another company's security as you lead a presentation or meeting. Instead, your corporate assets remain as safe as possible while still remaining accessible on the go.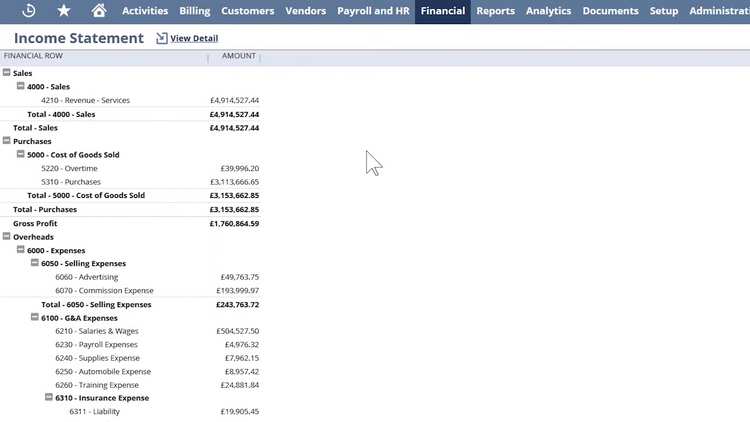 Real-time Communication and Collaboration
Connectivity is vital for business now more than ever. If your business operates around the globe, you'll need faster ways to communicate than phone calls which might have to wait for time zone changes. A key benefit of mobile ERP applications is the ability to stay in contact with your teams at any time, no matter where they are.
Real-time notifications can alert users to when they've received a communication or an update has been made to a project. Check in at any point in the workflow to make sure everyone is on the same page. Did you just secure a major client and need to inform your sales team? A mobile ERP solution can send out an automated email alerting everyone of the update. Do you need to get an exact number for an accountant at the main office while balancing payroll at a satellite branch? You can do that with mobile ERP.
Lower Upfront Costs
Since apps are often part of subscription-based pricing models, there are lower upfront costs for implementation and installation. However, it's important to consider whether or not you need to supply mobile devices to your employees. These costs can add up as you secure smartphones, tablets, and laptops, though it may still be more affordable than buying traditional computer workstations for your company. Your potential savings with an SaaS will depend on if you plan to use apps on existing, personal devices or company-provided ones.
Mobile ERP: iOS vs Android
Most apps are offered either on iOS or Android mobile operating systems. There are others, though these two are the most popular amongst ERP software developers. Which operating system you want your app to work on will depend on what devices you have or plan to get. Some employees will need to access your ERP from their personal devices. You could buy all your employees work-only mobile devices, though this is often cost prohibitive for small businesses and startups.
Fortunately, a lot of the most popular ERP options offer mobile apps through both. There are some differences between operating platforms, which could influence your choice. However, most variances are superficial and it will largely depend on device preference.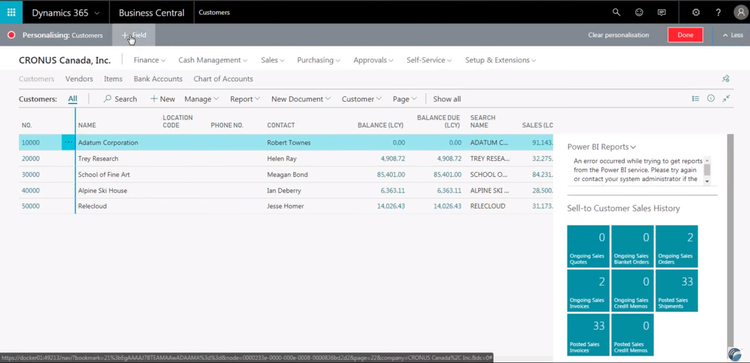 Mobile ERP Pain Points
While there are many ERP solutions with mobile capabilities, only a few are actually designed primarily for mobile devices. As such, you can be left in a lurch if you select an on-premise or cloud-based ERP solution and only find out during implementation that it will not be compatible with your current devices. And there could be issues with accessing the app when offline.
Next, while mobile ERP systems are more accessible in terms of working remotely, they may lack ease of use for workers who have difficulty seeing smartphone screens or using touch-screens for whatever reason.
Finally, it's worth acknowledging that some tasks are simply easier to manage on a computer with multiple tabs, windows, or monitors available. Some employees might be more accustomed to their current work style. As with any ERP platform, training from the distributors might be necessary to get the most out of your new, mobile system.