A robust enterprise resource planning (ERP) system helps startups focus on strategic decision-making by streamlining business processes in accounting, inventory management, and other vital areas.
Growing businesses can leverage an ERP solution for risk mitigation and forecasting. In addition, automated data collection and reporting allow new companies to focus on their marketing efforts and profitability plans.
Read on for our eight best ERP software picks for startups: Acumatica, Netsuite ERP, Microsoft Dynamics 365, Odoo, ERPNext, Sage Intacct, SYSPRO, and Lightspeed Retail.
1

Acumatica - Best Overall

Acumatica helps new companies gain ground with business solutions in project accounting, sales, risk management, and more. Developed specifically with small to mid-market businesses in mind, Acumatica is a scalable, open architecture platform that can grow with your company.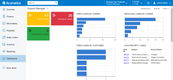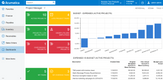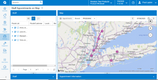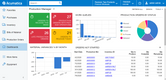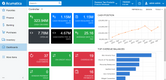 What We Like
Open architecture for rapid integrations
Multi-entity support
Mobile accessibility
What We Don't Like
Must schedule a consult for pricing calls
High learning curve
Tedious setup
Overview
Price Range: $$$$
Starting Price: $1,800/month
Client OS: iOS, Android, Web
Deployment: Cloud or On-Premises
Open architecture: Acumatica's flexible platform promotes rapid integration with your eCommerce, shipping, and point-of-sale apps without missing a beat.
Multiple editions: Choose from general business, construction, distribution, manufacturing, or retail-commerce editions specialized to your industry to get the most out of your ERP.
Simple user interface: Startup companies can redirect time and energy to more pressing matters with a clean UI that makes it easy to locate and drill down into data.
Acumatica is web-based and offers Software-as-a-Service (SaaS) or private cloud deployment. One downside to Acumatica is that pricing is less transparent; contact a consultant for custom pricing based on data storage, licensing options, and included applications.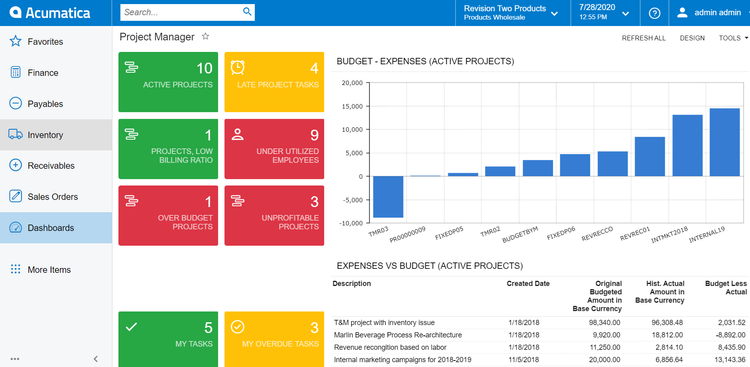 2

Netsuite - Best Cloud-based Option

NetSuite's cloud model allows your small team to access information from anywhere, minimizes on-site IT costs, and runs automatic updates to improve efficiency and security. In addition, its modular design allows companies to add more functionality as they grow, ensuring you never pay for features you don't need.







What We Like
Hundreds of third-party add-ons available
Feature sets for multiple industries
Highly customizable
What We Don't Like
Must schedule a consult for pricing details
Tedious setup
Difficult to build reports
Overview
Price Range: $$$$
Starting Price: $99/user/month
Client OS: Web
Deployment: Cloud Hosted
Order and inventory management: Startups can save valuable time by utilizing Netsuite's automated procure-to-pay process. Schedule your procurement from your phone or computer, and Netsuite will automate order placement.
Financial management: NetSuite provides insights into your company's financial health and optimizes core accounting processes like fixed assets, billing, and invoicing.
Real-time data visibility: Pre-built dashboards and reporting track small business operations and simplify presenting your progress to investors.
NetSuite is cloud-based, starting at $99/user/month, which includes a 10-user minimum ($999/month total). Because setup fees will range from 100-200% of your annual subscription cost, NetSuite might not be the best "out-of-the-box" option for new companies. However, its seamless connection of data across departments makes it a top choice for more developed startups.
Wondering whether you should go with Acumatica or Netsuite? Skim our article comparing these two software solutions: Acumatica vs. NetSuite - Cloud ERP Software Comparison.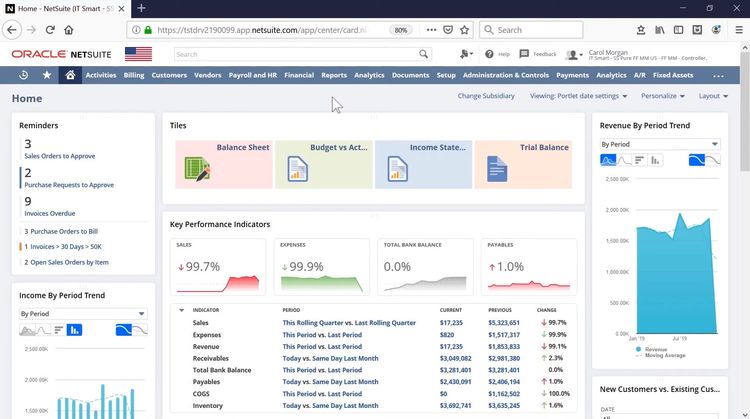 3

Microsoft Dynamics 365 - Best Entry-level Package

Small enterprises don't always need the bells and whistles accompanying many ERP solutions. Fortunately, Microsoft Dynamics offers a Business Central Essentials package with core sales force automation. Microsoft Dynamics combines customer relationship management (CRM) and ERP capabilities to help accelerate business growth.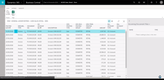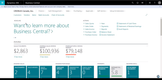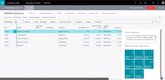 What We Like
Combined ERP and CRM
Similar interface to MS Word and Outlook
Integrations with Microsoft applications
What We Don't Like
Not ideal for complex manufacturing needs
May require extensive training
No free version
Overview
Price Range: $$$
Starting Price: $70/user/month
Client OS: Web
Deployment: Cloud or On-Premises
Familiar interface: Your small team is likely already acclimated to Microsoft applications like Word and Outlook, which can help ease the learning curve when adapting to a new ERP.
Scalable: Once your company has outgrown Business Central Essentials, scaling your software up to the app's Premium version is easy.
Project management: Dynamics provides automated project insights on costing and resource levels to help drive profitability.
Microsoft Dynamics 365 Business Central Essentials starts at $70/user/month, and Business Central Premium starts at $100/user/month. Drawbacks include low levels of customization and potential problems with third-party integrations.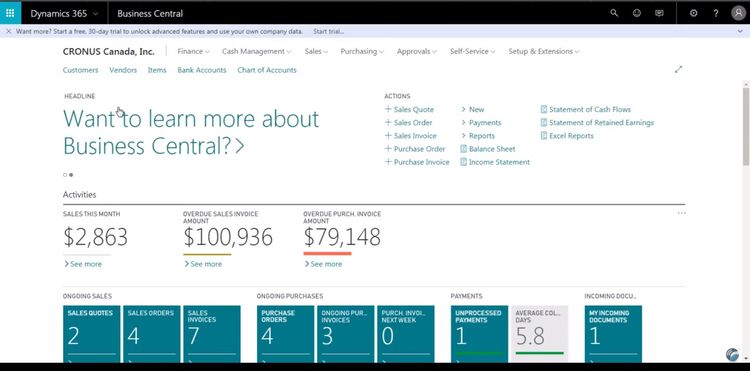 4

Odoo - Top Open Source Option

Odoo is a popular choice among fledgling companies for its consistent usability improvements based on user feedback. It's an open-source ERP, meaning a community of developers maintains it since the source code is freely accessible. Its tightly-integrated family of business apps includes accounting, business intelligence, CRM, eCommerce, and numerous other solutions.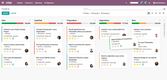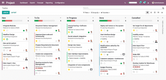 What We Like
Community version is free
Heavy customization options
Double entry inventory system
What We Don't Like
May have to build specific modules yourself
No centralized support
Upgrades not free
Overview
Price Range: $$$
Starting Price: $25/user/month
Client OS: Web
Deployment: Cloud or On-Premises
Comprehensive: Odoo offers CRM, eCommerce, and website-building capabilities that are invaluable to a company in the early stages of growth.
Customizable: With its many business applications and modules, Odoo offers endless possibilities of customization to fit the particularities of your startup.
Affordable: The community version of Odoo is free but only includes one app. At the same time, Odoo's standard plan costs just $24.90/user/month for annual billing or $31.10/user/month for monthly.
Odoo also has a Custom plan for $37.40/user/month for annual billing or $46.80/user/month for monthly. You can host the Custom version in three ways: via the cloud (SaaS), private cloud or Platform-as-a-Service (PaaS), or on-premises infrastructure. However, startups should know that Odoo has a complex setup structure and often requires a development team to implement it. There is also a steep learning curve for using and configuring the software.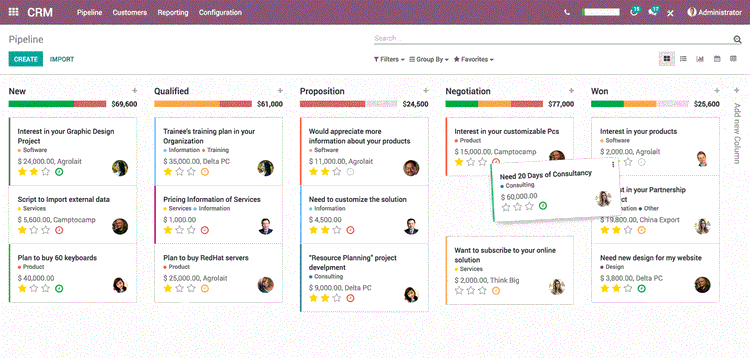 5

ERPNext - Most Affordable

ERPNext is an open source, cloud-based application used by manufacturing, distribution, and service-industry organizations. ERPNext is a cost-effective, streamlined option for growing businesses. Utilize modules in accounting, CRM, eCommerce, point-of-sale, and various other applications designed to optimize your processes, no matter your industry.




What We Like
Open-source architecture
Multilingual support
Highly customizable
What We Don't Like
Performance issues when handling large databases
Dependency on community for customizations
Limited reporting capabilities
Overview
Price Range: $$
Starting Price: $10/user/month
Client OS: Web
Deployment: Cloud Hosted
Open source: Customize the free, open-source version of ERPNext to meet your specific needs without incurring any licensing fees.
Intuitive user interface: ERPNext's streamlined UI is highly accessible for new users. The application also includes simple to-do lists, a messaging service, and an embedded reporting system to facilitate productivity.
Self-implementation capability: If your organization has the capability, you can run a server for ERPNext, implement it, and support the platform without external assistance.
ERPNext's self-hosted, open-source package is completely free, and its managed hosting package is $10/site/month. Utilizing the free version of the software requires technical knowledge of service administration, networking concepts, database management systems, and programming languages like Python and JavaScript. It's recommended you seek help from consultants or service providers if your business lacks these necessary skills.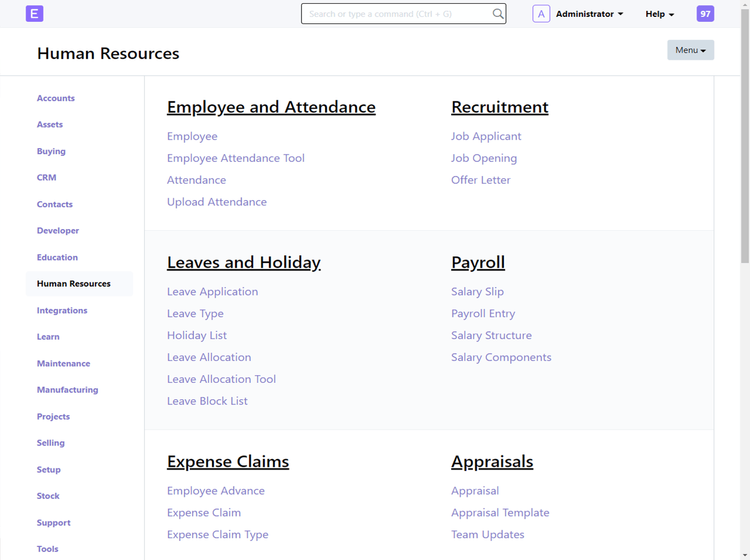 6

Sage Intacct - Best for Financial Professionals

With a built-in compliance framework for ASC 606 and GAAP, Sage Intacct remains one of the most popular solutions for accountants. It offers the basic functions and scalability required by startups, nonprofits, and professional services firms. According to our internal review, 62.3% of organizations who considered the software for a potential purchase had employee counts between 10 and 99 employees.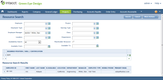 What We Like
Multi-dimensional reporting capabilities
Project accounting with timesheets
Scalability for multi-entity support and user growth
What We Don't Like
Budgeting and interactive reporting cost extra
Limited non-financial functionalities
No mobile app
Overview
Price Range: $$$
Starting Price: $8,580/year
Client OS: Web
Deployment: Cloud Hosted
Advanced financial capabilities: Sage offers fundraising, cash flow, and sales management with significant point-and-click configuration capabilities or fields, reports, and workflows. Functionality also includes more basic financial processes like accounts payable and receivable, bank reconciliation, general ledger, etc.
Service-oriented focus: Deep accounting capabilities make Sage the perfect choice for startups in the service industry. Personal finance and financial tech startups will benefit from robust reporting and analysis capabilities that help optimize operations and improve cash flow.
Project management: Sage Intacct has tailor-made features for project-based service businesses, with over 1.5 million projects hosted on their platform.
Sage does not publish Intacct subscription costs on its website. Those interested in the software will need to schedule a consultation for pricing. Cost varies based on the number of users, included modules, and data migration. Based on an internal review, 80% of buyers who considered purchasing had maximum 3-year spending ranges in the tens of thousands of dollars (USD).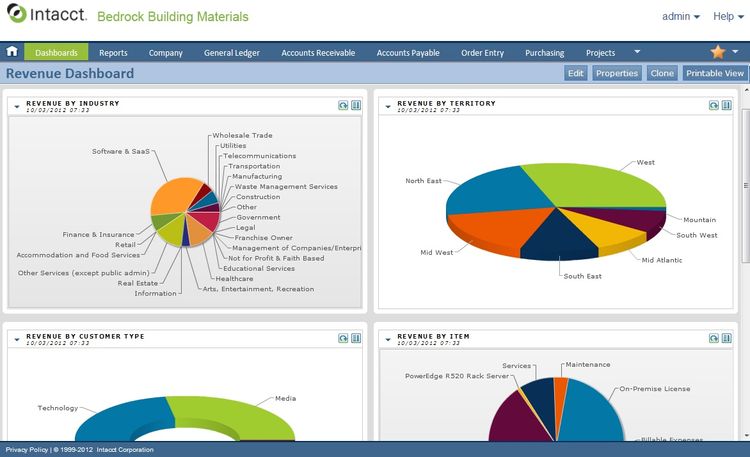 7

SYSPRO - Top Pick for Manufacturers

SYSPRO offers industry-grade functionalities ideal for small process and discrete manufacturers and distributors. These features include inventory, manufacturing operations, and supply chain management, among many other operational and financial capabilities.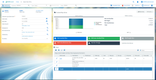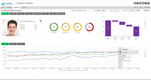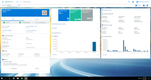 What We Like
Mostly straight-forward and user-friendly
Accessible from any device
Built with over 40 years of manufacturer and distributor expertise
What We Don't Like
3rd party add-ons may be necessary, like EDI and shipping notifications
Difficult to customize
No payroll or HR modules
Overview
Price Range: $$$$
Starting Price: $199/user/month
Client OS: Windows, Web
Deployment: Cloud or On-Premises
CRM: Build and maintain relationships throughout the supply chain with robust customer relationship management capabilities. Integrate SYSPRO CRM with SYSPRO ERP to easily monitor customer and supplier touchpoints.
Inventory management: SYSPRO ERP features allow distributors to manage their stock levels more efficiently. View inventory balances, open purchase and sales orders, and inventory balances, and forecast demand more accurately.
Industry-built solutions: Address industry challenges specific to manufacturing and distributing to achieve faster ROI. Compared to more generic ERP solutions, SYSPRO tackles the complexities of distribution without incurring expenses related to customizing your ERP.
SYSPRO can be deployed on-premise, in the cloud, or through a hybrid model. Pricing is not publicly available, and the total cost of ownership depends on factors like subscription fees, license type, business size, customizations, implementation complexity, maintenance, and user count.
Companies typically acquire SYSPRO through a value-added reseller (VAR) who handles implementation, training, and provides ongoing support. Startups should expect upfront investment due to the complexity of the system, often requiring a consultant team.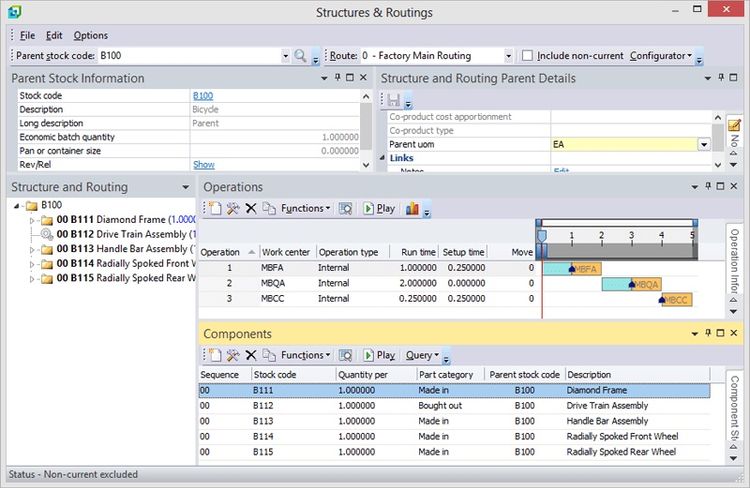 8

Lightspeed Retail - Best for Retail

Lightspeed Retail is the best option for startups in the retail or hospitality industries. Though classified as point-of-sale software, Lightspeed Retail is a store management system that functions like an ERP. Manage your first brick-and-mortar store and quickly expand to multiple locations with robust sales, inventory management, and accounting capabilities.



What We Like
Automated purchase order creation
Built-in SEO tools for online stores
Comprehensive with many available add-ons
What We Don't Like
Customers cant redeem gift cards online
Lack of different register modes
Limited integrated payments
Overview
Price Range: $$$
Starting Price: $69/month
Client OS: Windows, macOS, Web
Deployment: Cloud or On-Premises
Inventory management: Simplify retail management by synching your inventory across all locations. Use the "return to vendor" feature to return overstocked, damaged, or defective products. Diversify your stock by exploring preloaded catalogs that introduce you to new vendors.
Sales: Create automated promotions, protect your company with EMV compliance, and provide limitless mobility to your employees with an iPad-based point-of-sale platform. Lightspeed Retail also offers hardware like cash drawers, label printers, and barcode scanners to customize your store layout and the checkout experience.
Integratable: Easily integrate Lightspeed Retail with leading accounting software like Xero or QuickBooks. You can also integrate Lightspeed Accounting, a module that plugs into Lightspeed Retail to optimize your bookkeeping processes.
Lightspeed Retail starts at $69/month/store if billed annually and $89/month/store for monthly billing. The pricing model factors the total number of stores and users, and prices are higher if you don't use Lightspeed as your payment processor.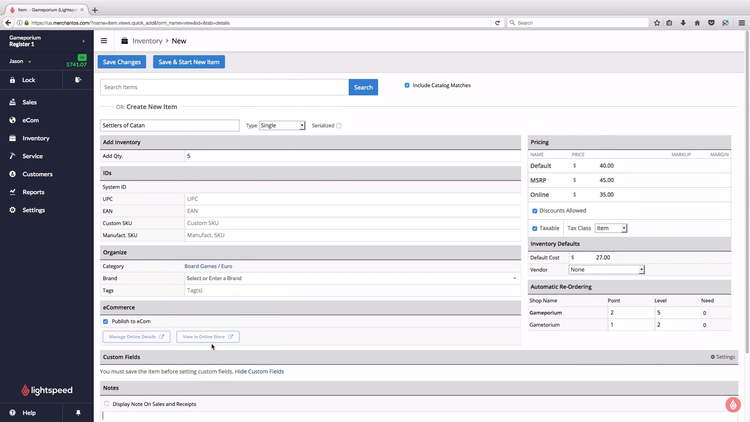 What to Consider When Choosing ERP Software
Before selecting and implementing an ERP system, determine whether it is a good fit for your startup. Here are four considerations to take into account before making the leap:
Functional fit: Consider whether the ERP aligns with your industry and organizational goals. For example, if you are a manufacturing startup, choose software with manufacturing ERP capabilities like demand forecasting and supply chain management.
Deployment options: Most ERP solutions are web-based. They often follow a SaaS model with an ongoing subscription fee, where you can access your system from any device via the cloud. Some ERP solutions offer PaaS models, where a dedicated cloud unique to your business hosts the ERP. True on-premises options are installed locally on your company's hardware.
Implementation time & costs: New businesses should avoid ERP solutions with lengthy implementation time — the more complicated the deployment process is, the higher the upfront cost.
Support and training resources: Help your team adapt to new software and complete tasks more efficiently with sufficient training. Consider the type of support resources on offer before selecting an ERP system.
FAQs
Why do startups need an ERP system?
ERP systems help businesses of every size effectively manage their operations at every level. Optimizing business management processes like accounting, human resources, and procurement allows you to reserve more time for strategy-building and promotional efforts critical to the growth and longevity of a startup company.
How long does it take to implement an ERP system?
On average, successful ERP implementation takes four to six months. The size of your business/number of users, deployment method (hosted or on-premise), required customizations, amount of data migration needed, and the project scope all impact implementation time.
How much does it cost to implement an ERP system?
ERP implementation is usually twice the cost of using the software annually. The average price of ERP software is between $1,740 and $9,330 per month. For example, ERP software that is $20,880 annually would incur at least $41,760 in implementation costs.