What is Accounting Software for Midsize Businesses?
Accounting software for midsize businesses provides applications not found in traditional small business accounting software, such as a larger-scale billing and invoicing process, in-depth inventory management, and payroll.
These systems will provide basic income and expense tracking but are intended for growing companies who find their current accounting software to be too limiting. Some industry-specific accounting solutions are also available for midsize businesses that handle fund accounting, DCAA compliance, job costing, and more.
Growing small and midsize businesses (SMBs) need to add more employees to payroll, process more transactions, and create more custom financial reports to monitor cash flow. Many small business accounting systems put a limit on the number of transactions or employees you can add to it, and don't offer as customizable reporting. Finding a robust solution for midsize to large businesses will allow you to process more without slowing down your system.
Features of Midsize Business Accounting Software
| Feature | Description |
| --- | --- |
| Core Accounting | Includes expense management and income tracking. Modules include accounts payable, accounts receivable, and general ledger. |
| Billing and Invoicing | Create and send invoices for products and services rendered. Set up one-time or recurring billing. Automate payment reminders. Allow online payment processing through bank account transfer or credit card payments. |
| Inventory Management | Track on-hand inventory items in real-time including quantities, product descriptions, and prices. Automate purchase orders to replenish low stocks. |
| Payroll | Automate wage calculation, check printing, wage tax reports, ACH deposits, and more. |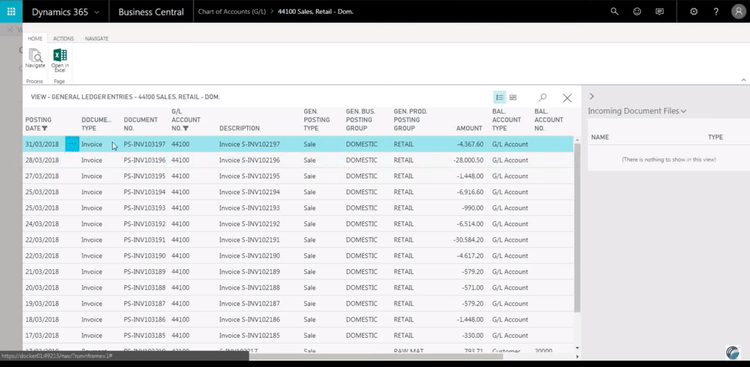 Advanced Accounting Features
As midsize companies become larger, advanced accounting features become more important to continue growing. Some advanced features include:
| Feature | Description |
| --- | --- |
| Business Intelligence | Run historical reports and predictive analysis on finances, business operations, personnel, and more. |
| Budgeting and Forecasting | Create detailed financial plans that estimate the future revenue and expenses of your company. |
| Currency Exchange | Manage currency exchange rates for international orders. Report on multi-currency orders in a consolidated single-currency value. |
| Customer Relationship Management (CRM) | Store customer contact information, purchase histories, saved/wishlist items, and more to guide sales and marketing efforts. |
| Bank Reconciliation | Import bank records in real-time to ensure bank records and accounting records match. |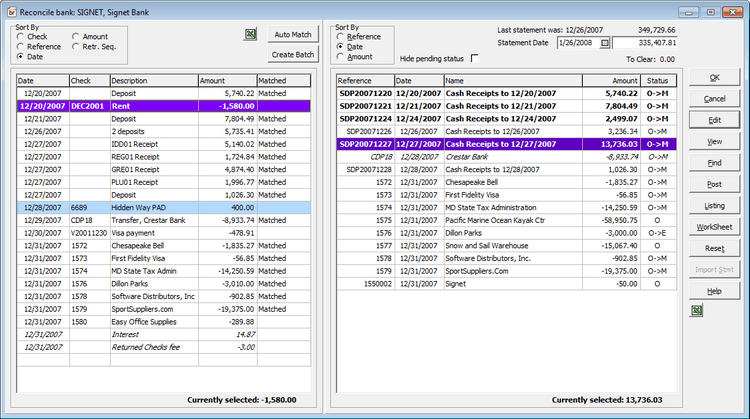 Industry-Specific Accounting Features
Growing businesses often need industry-specific features as they move forward from small business accounting software. Some industry-specific accounting solutions offer functionalities including:
| Feature | Industry Types | Description |
| --- | --- | --- |
| Fund Accounting | Nonprofits and Government Agencies | Track money from donations and grants. Manage donor/grant requirements and profitability. |
| DCAA Compliance | Government Contractors | Manage accounting starts for government contractors in accordance with the Defense Contract Audit Agency (DCAA) compliance regulations. |
| Job Costing | Manufacturing and Construction | Track expenses and profitability on a job-by-job basis. Also referred to as construction or project accounting. |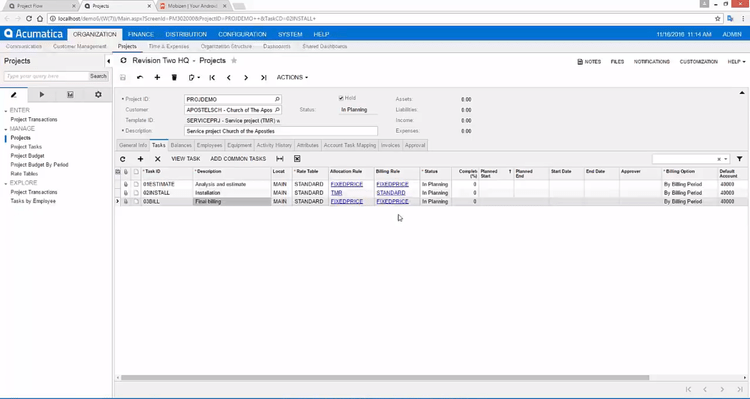 Benefits of Accounting Software for Midsize Businesses
Accounting software for midsize businesses helps companies do more than what their current small business accounting software offers. Some benefits of midsize business accounting software include:
More Capacity for Managing Customers, Inventory Items, and Vendors
Accounting software for midsize to large businesses is capable of storing more information without slowing down. Small business accounting software often puts a cap on things like the number of inventory items, customers, vendors, and concurrent users you can keep stored in the system. For example, QuickBooks can store a maximum of 14,500 inventory and stock items, 10,000 payroll items, and 14,500 names (customers, suppliers, vendors, and employees combined). Small business systems also have a tendency to become bogged down when too much data is stored in it.
Accounting software for midsize business is built to allow for more data storage and concurrent users. Many solutions will scale with you as your business grows, so you can do more with less downtime upgrading or replacing the entire accounting system.
Streamline Billing and Invoicing
Midsize business accounting software makes it easy to manage larger-scale invoicing to ensure you're getting paid while reducing overhead. The software will automate billing and invoicing processes including:
Automatically perform checks to make sure goods and services match the orders and receipts. Orders that don't match get flagged for manual checks.
Recurring bills for regular services will be sent out automatically at a specified date.
Reminders can be set up to notify customers of upcoming or overdue payments.
Custom late payment fees can also be charged automatically.
Your accounting solution will track the invoice number, payment status, and descriptions of the products or services rendered for each customer. Many systems also allow online payment processing. When you get paid, the system will update the payment status in real-time.
Keep Expenses Organized
All businesses need to keep expenses organized to control costs and accurately monitor profibatility. As your business grows, expense tracking can become more complex.
For example, midsize and larger companies often need to track purchase requisitions. The accounting software allows employees to request purchase orders for business supplies, materials, or equipment. The purchasing department can approve or deny the requests and begin the purchasing process if needed. The software will help you control costs with customizable rules for approval, mitigate the risk of purchase order fraud, and provide real-time reports on spending.
QuickBooks Accounting Software for Midsize Businesses
Midsize businesses sometimes keep QuickBooks, because it is a system they're familiar with and it can have a more budget-friendly price point than other solutions. If you're outgrowing QuickBooks Pro or QuickBooks Premier, you can upgrade and stay on the platform you're comfortable with. QuickBooks Enterprise is an on-premise accounting solution that is marketed towards small to medium-sized businesses. This system is advertised to have 6x more capacity than either Pro or Premier. Enterprise can manage more customers, inventory, vendors, and concurrent users than its predecessors.
If you're looking to stay with QuickBooks for the cost-savings benefits, there are add-ons and third-party integrations you can use to pick up slack in other areas of your business. Using an integrated solution or add-on alongside QuickBooks can give you some of the same benefits as a full midsize business accounting solution. Some examples of integrated solutions or add-ons:
Common QuickBooks Replacements for SMBs
While basic accounting software like QuickBooks Online, Xero, and FreshBooks are powerful accounting systems for startups and small businesses, many companies eventually outgrow them. QuickBooks can be limited in its reporting capabilities, access for multiple concurrent users, and workflow management. Some businesses need more industry-specific functionality like project management, estimating, job costing, fund accounting, and more.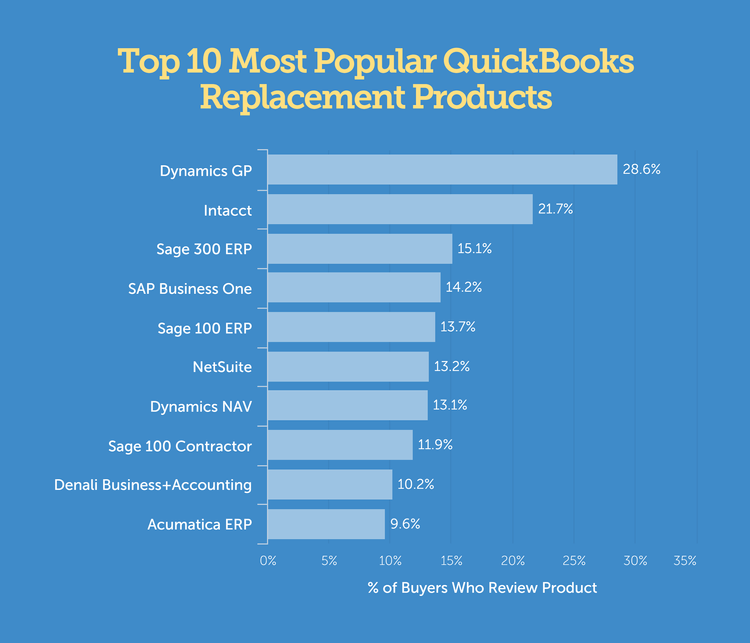 Cloud Accounting for Midsize Businesses
Online accounting solutions are popular for midsize businesses that want to keep software costs low and have a program that scales with their business. Most cloud accounting software will feature multiple plans or modules that can be turned on and off as needed, so you're getting exactly the functionality you need.
Another advantage of using cloud-based accounting software is the ability to browse financial information from any device with an Internet connection. Online accounting software also allows for remote data entry. For example, employees that work in the field can bill clients and accept payment from a mobile device. Some solutions also have their own standalone mobile apps that can be downloaded to an Android or iOS device.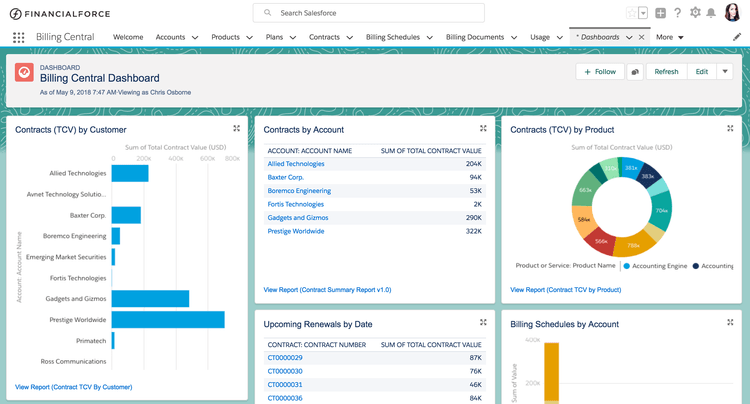 ERP Systems for Midsize Business Accounting
Enterprise resource planning (ERP) solutions are available for midsize companies looking for an all-in-one software that has powerful accounting tools and strong business management functionality. ERP systems are generally customizable and scalable–you can add on or remove modules as your business continues growing.
Depending on the solution and your industry-specific business needs, ERP software will help you manage business processes like project management, supply chain management, human resources, time tracking, quality control, order management, and more.