Competition in the distribution industry is tough. But it's especially fierce in the office products vertical.
Despite the challenges, though, independent distributors of office products are setting an example for all distributors about how the right supply chain management software can transform a competitive threat into an adoption driver for a more profitable operations model.
The arrival of big box retailers and Amazon has provided a major competitive challenge for distributors in the office products segment. Pressure has only increased as these new competitors have demonstrated their ability to operate profitably on narrow margins at a large scale.
What's an office products distributor to do? For independent distributors, automating the management of the supply chain is proving to be one of the most workable answers.
An Interview with Craig Geitzer of BMI
In order to better understand supply chain automation opportunities, I connected with Craig Geitzer, Vice President of Sales at Business Management International (BMI). BMI is a leading provider of the Microsoft Dynamics line of ERP solutions. BMI has also developed industry-specific software built on the Dynamics NAV platform to more completely meet the needs of their distribution industry clients. BMI's offerings have increased supply chain efficiency throughout the order-to-cash cycle with innovative solutions to integration hurdles and by pushing the limits of what is possible with effective software automation.
Distributors of Office Products Have Achieved a High Level of Supply Chain Automation Relative to Many Other Distribution Verticals. What's Lead to the Accelerated Drive for Automation in This Market Segment?
The biggest driver of automation in the office products distribution industry has been the intense competition that these businesses face. At first it was Staples, Office Max and Office Depot, commonly referred to as the "Big Box" retailers. These companies buy their goods in such large volume that it put downward pressure on pricing for the independents which, of course, squeezed profits. Then came Amazon. Most office product distributors consider Amazon to be the biggest threat to their existence. Amazon has the purchasing power, efficient supply chain logistics and the e-commerce platform to drive billions of dollars of business. The only logical answer for the independents was to use automation technology to drive efficiencies in their delivery model and to invest in digital technologies that will give their customers a comparable online shopping experience to what they get with the Big Boxes and Amazon.
Do You Find That Most Office Product Distributors Underestimate or Overestimate Their Level of Supply Chain Automation? How Can Distribution Executives Benchmark Their Level of Automation?
We believe there is a general tendency for office product distributor owners/executives to underestimate the level of supply chain automation needed to effectively compete in their industry.

Determining the "cost of supply chain execution" will be tough to do for most independent distributors. This analysis has to start at the beginning of the chain. How does the order get into the distributor's system? How is the sales order transmitted to the warehouse or a purchase order submitted to the supplier? How is the product(s) delivered to the distributor? How does the distributor pick and pack the product for the customer. How is the product shipped and/or delivered to the customer? How does the customer pay for the products they received? How does the distributor pay the supplier for the products that were purchased? These are just some of the questions that need to be asked in order for the distributor to gauge their need for further automation. Each one of these points in the "order to cash" process has an implied cost.

Logic would dictate that less manual intervention at any one of these points would make the cost of execution, as a percentage of sales, much lower so it behooves the distributor to automate as much as possible based on the cost/benefit analysis of the various supply chain processes.
One of the Most Basic Automation Opportunities for Distributors Is Automating Restock Events Based on Inventory Level Thresholds. What's Involved in Doing It "Right"?
There are a lot of inventory management models in use today. From our standpoint, good ERP software should help the business maximize ordering efficiencies, maximize inventory turns and avoid stock-outs. Any inventory system is only as good as the data driving it so it should be a given that to achieve optimum efficiency, the data needs to be constantly analyzed and tuned over time.

In our case, our software gives dealers a "Purchasing Workbench" that examines all the inventory rules that are in place, both system wide and on an item by item and supplier by supplier basis. Some of these factors are "Reorder Points", "Min/Max Levels", "Order Multiples", "Safety Stock", "Supplier Minimum Quantities/Dollars", etc. In addition, the Workbench can look at demand from actual sales orders and forecasted demand. Finally, the Workbench considers the timing (lead times versus customer requested delivery dates) so it knows what orders to place and when to place them. The Workbench will then generate a suggested list of supplier purchasing transmissions and printed purchase orders if the supplier isn't set up to accept automated transmissions. Ultimately, the distributor purchasing agent is still in control of the purchasing process but all aspects can be automated. The only manual intervention is to handle exceptions like discontinued items, non-availability, etc. Again, the least amount of human intervention will produce the greatest efficiency and cost savings.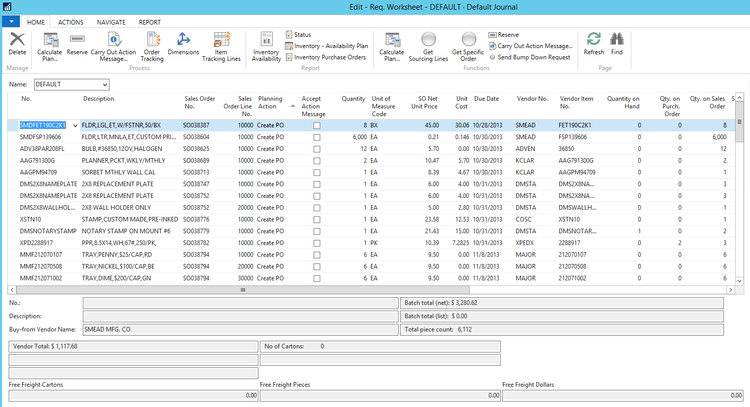 One of the More Complex Supply Chain Events to Automate Is the Selection of Suppliers. Is It Possible? What Is the Most Effective Model for Accomplishing It That You've Seen?
In the office products world, they are doing this already. Most of the distributors have what is referred to as their "first call" supplier. While products may be sourced from different suppliers and/or manufacturers, the first call is the distributor's first choice for sourcing that product. Our software allows the distributor to specify unlimited suppliers per item and to specify the preferred order of purchase if the First Call supplier doesn't have the item. For example, if a customer orders product A and the First Call supplier doesn't have it, our software will go down the list of suppliers for that item and ping each one until it finds a supplier source. If no supplier, as assigned to that item in the system, has product A, then the item will show up on the Purchasing Workbench, discussed above, as an exception. In those cases, the distributor purchasing agent can decide to try a new supplier or offer the customer a substitute product.
What Lessons Have Office Product Distributors Learned About Automating the Transfer of Order Info From E-Commerce Platforms Into Order Management Systems That Distributors Can Learn From?
A primary theme through this discussion has been "less human intervention" and it's especially true for getting e-commerce orders into the ERP system. As we interact with prospective customers, we are amazed at the number of them taking orders through an e-commerce site that they then re-key into their back office ERP or sales order fulfillment system. Additionally, items, pricing, sales tax, etc has to be keyed or imported into the e-commerce site. Some distributors may have some level of automation in the form of a flat file import, but that is usually a one-way street. No feedback gets from the back office ERP system to the e-commerce site.

Our e-commerce site is completely integrated. All back office data, customers, items, pricing, ship-to locations, sales tax, etc automatically flows from the back office ERP to the e-commerce site. All orders from the e-commerce site automatically flow to the ERP system. Order status (in process, shipped, invoiced, etc) is constantly sent from the ERP system to the site. Even a sales order entered through the back office ERP system will be reflected on the e-commerce site if the customer logs in and looks at their order history. Everything is completely automated and requires no manual intervention.
The Warehouse Provides Many Automation Opportunities. What Software Technology Is Required to Automate the Coordination of Picking, Packing, and Putaway Activities?
Warehouse management is another area that has several prevailing management theories. There are many factors to consider. For picking, do you pick by order or pick in bulk/large cases to fulfill multiple orders? For packing, do you use a staging area where all products for all orders are taken to be later separated into individual orders later or do you pack orders as they are picked? For putaway, can you take advantage of cross-docking where an item comes in for an order and instead of putting it away you pack it?

While many warehouse models are based on the software that is in use, BMI Software has a flexible pick/pack/ship engine that can accommodate any warehouse model and our team, through their vast experience, can show distributors how to run their warehouse in the most efficient manner possible. There are many factors that can dictate a warehouse model and your ERP software should be flexible enough to accommodate those models.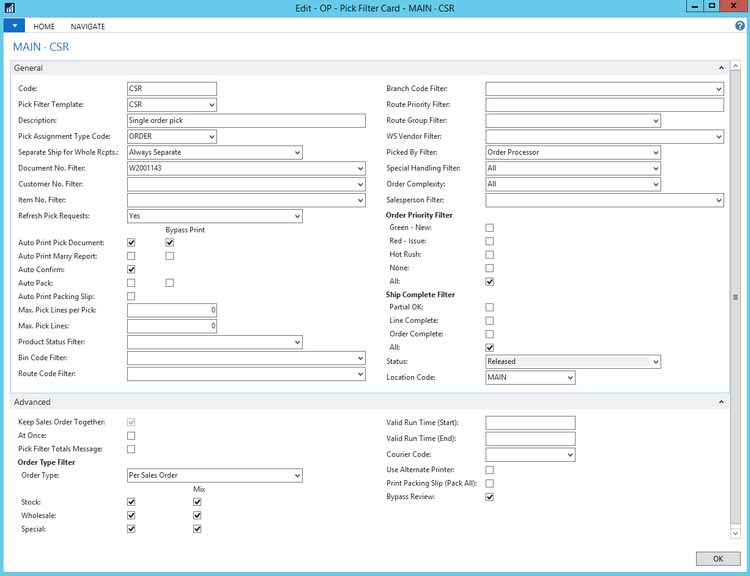 What Are the Toughest Supply Chain Automation Challenges That Even Automation Leaders Still Contend With? Do You See Any Emerging Technologies That Will Allow Them to More Easily Overcome These Challenges?
It's still sometimes difficult for smaller suppliers and distributors to communicate with other suppliers and distributors. This is often because the cost of the technology to connect to business partners can be cost prohibitive for a smaller supplier or distributor. New technologies and service providers are on the horizon that will make this process easier and less costly. For example, it can be very expensive for a small supplier or distributor to deploy an EDI environment that lets them communicate with larger suppliers and distributors. There are service companies in the marketplace that do the heavy EDI lifting and produce an easily consumable flat file so instead of an elaborate EDI implementation, the smaller company just needs to create a far more cost effective, flat file import. You'll start to see more of this for other communication protocols in the years to come.
About Business Management International, Inc.
Business Management International, Inc. (BMI) was founded in 1987 as an Information Technology provider specializing in emerging business software technology. Today, BMI has taken the lead in delivering solutions to businesses by providing industry-specific knowledge and related consulting, development and support services to clients. BMI uses the latest Microsoft ERP software and technologies to create enterprise-wide solutions that increase profitability and guarantee maximum return on investment.
BMI´s core expertise includes Supply Chain Management, Wholesale/Retail Distribution, E-Commerce, Mobile/Smartphone and Financial Management applications. BMI has also developed specific applications for Business/Office Products Distribution, Janitorial/Sanitary Supply Distribution, Industrial Supply Distribution and other Distribution Industry businesses.