We've evaluated the best logistics software on the market, including GoFreight, Magaya, and Soloplan. After researching and comparing 20+ options, here are our top picks for the best logistics software.
1

GoFreight - Best Overall

Why we chose it: GoFreight offers a range of logistics features such as freight forwarding, warehouse management, accounting, and customer relationship management.

The software integrates with various shipping carriers, enabling users to manage all their shipments in one place. It also offers customization options, allowing users to tailor the software to their specific business needs, such as:
Branding: Users can customize the branding of the software with their own logo, colors, and themes to reinforce brand identity and make the software feel more personalized.
Customizable documents: Users can customize documents such as invoices, bills of lading, and packing lists to match their branding and create a more professional image for customers.
GoFreight provides excellent customer support, with a dedicated team of experts available to assist users with any issues they may encounter.
The software is also constantly updated with new features and improvements based on user feedback. And in recent news, GoFreight has raised $28 million in a Series B funding round led by BOND, to become the "Shopify of freight forwarding" by further developing GoFreight's platform with a focus on Europe and Southeast Asia.
2

Magaya - Best for Freight Forwarding

Why we chose it: Magaya Supply Chain offers a range of features such as freight forwarding, warehouse management, accounting, and customer relationship management.

The software also integrates with various shipping carriers and accounting systems, enabling users to manage all their shipments and financial data in one place.

Magaya Supply Chain is a top logistics software because it offers customization options on:
Workflows: Automate specific tasks or processes to streamline operations and save time by reducing manual effort.
User interfaces: Makes it easier to navigate and use the software.
Reports: Helps businesses gain insights into their operations and make data-driven decisions.
Data fields: Capture additional information not included in the standard fields to track specific data points relevant to their operations.
Integrations: Enables data sharing and streamlining operations.
Additionally, Magaya Supply Chain provides excellent customer support, with a dedicated team of experts available to assist users with any issues they may encounter. The software is also constantly updated with new features and improvements based on user feedback.
3

Soloplan - Best for Route Planning and Dispatching

Why we chose it: Soloplan offers a range of features, including freight management, route planning, dispatching, and billing. It also provides real-time tracking and analytics, enabling businesses to optimize their operations and make data-driven decisions.

The software is targeted towards forwarders, transport companies, and others in the shipping industry. Usually the size of the preferred client is mid-sized to global groups.

Customizable user interfaces let users tailor the software so that they can use the features most frequently used and not have to perform needless tasks to get there. By lowering the learning curve for new users, businesses can improve productivity and minimize errors. The software also offers training and support resources to all new companies during onboarding.
4

Fishbowl Inventory - Best for Inventory Control

Why we chose it: Fishbowl Inventory is an inventory management software particularly suited for small and midsize businesses, Fishbowl stands out from other logistics solutions for its competitive pricing structure, making it an affordable option for those with budget constraints.

Seamless integration with QuickBooks is a significant advantage for users who rely on this accounting software, allowing for streamlined operations and efficient management of inventory.

What makes Fishbowl particularly appealing is its suitability for manufacturers with FDA or USDA audit requirements, emphasizing traceability and compliance.
5

Rose Rocket - Best for Trucking

Why we chose it: Rose Rocket is a transportation management system which can be used for overall logistics, especially within the modern trucking industry.

What really sets Rose Rocket apart is the Network TMS which automates every aspect of the freight process, ensuring orders are efficiently dispatched and tracked for on-time deliveries. The software's driver mobile app, customer portals, and partner portals enhance communication and visibility at every step.

Rose Rocket's feature set, modern aesthetic, and regular updates make it a compelling choice for trucking companies looking to optimize operations, save time, and improve the shipping experience. Its integration with Google and the emphasis on creating a network of users and partners add to its value proposition in the logistics industry.
6

Logiwa WMS - Best for Warehouse Management

Why we chose it: Despite being more of a warehouse management system, Logiwa WMS is particularly well-suited for direct-to-consumer (DTC) retailers looking to seamlessly integrate with eCommerce platforms like Amazon, eBay, and Shopify.

Its proficiency in supporting DTC fulfillment methods ensures these businesses can streamline operations to meet customer demands more effectively.

Logiwa WMS caters to a range of businesses, including wholesalers, distributors, and third-party logistics providers (3PLs). Its ability to integrate with multiple eCommerce platforms and carriers gives businesses the flexibility to grow and expand operations.

However, it's worth noting that Logiwa may not be the right fit for companies with manufacturing needs or small businesses with lower fulfillment volumes.
7

Zoho Inventory - Great Dropshipping Management

Why we chose it: We went with Zoho Inventory due to its tools for streamlining and managing the dropshipping process. The platform allows businesses to create specific sales orders marked as "Dropship". This indicates that the items in the order are to be procured from a vendor and shipped directly to the customer.

In addition, you can associate specific vendors with each product you intend to dropship, streamlining the purchase order creation process.

As with regular sales orders, dropship orders in Zoho Inventory are trackable. You can view the status of the order, whether it's been acknowledged by the vendor, if the product has been shipped, and other relevant updates.
8

Descartes Logistics - Modular Architecture

Why we chose it: Descartes Logistics is a top pick because it's a modular and interoperable logistics platform. The modular design means that businesses can select and implement only the specific components they need.

Descartes' modules span across transportation management, streamlining contract negotiations, optimizing cargo loads, and ensuring regulatory compliance in customs.

Central to their offerings is the Routing, Mobile, and Telematics module. It features sophisticated route planning tools, using advanced algorithms to factor in delivery windows and driver schedules. It also ensures real-time execution monitoring.

For those in the brokerage and forwarding sectors, Descartes offers specialized modules. Back-office operations of forwarding companies get a boost with tailored tools, and brokers find everything they need for customs clearance and declarations.
What Is Logistics Management Software?
Logistics software manages the supply chain of products from the point of origin to the point of consumption via transportation, inventory, warehousing, material-handling, and packaging features. Also known as logistics management software (LMS), these solutions help businesses streamline shipping, track vehicle maintenance, optimize routes, and provide warehouse management capabilities for quick and efficient workflows.
Whether your business is inbound or outbound, web-based logistics software providers can help you streamline real-time operations.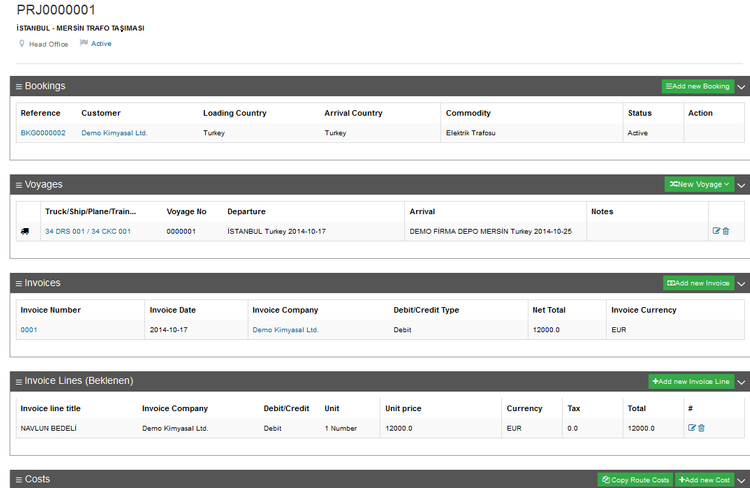 What Does Logistics Software Do?
Order Management: Capture, track, and fulfill orders across multiple sales channels. Manage invoicing, manage recurring orders, integrate with shipping carriers, clone orders, detect errors, handle back orders, manage returns, and reconcile with purchase orders.
Inventory Management: Keep track of all items your company builds, buys, stores or sells. Measure stock levels, how quickly documents are submitted, the accuracy of shipments, and double-check product quantity and quality.
Warehouse Management (WMS): Manage and coordinate inventory and actions throughout a warehouse or distribution center. Optimize picking and shipping to ensure a higher accuracy of order fulfillment, faster delivery times, efficient labor management, and increased the real-time visibility of an order's status.
Transportation Management: Plan, execute, and optimize the physical movement of goods by coordinating with shippers and vehicles. Use route optimization to find fuel- and time-efficient routes. Consolidate shipments into the most efficient loads possible.
Forecasting: Use real-time visibility to better anticipate customer demand, arrange resources, and plan production accordingly. Collect historical data on order volumes and inventory to continually update forecasts from sales.
Additionally, the best end -to-end logistics software should integrate with various shipping carriers–something that enables users to manage all shipments in one place. Getting matched with the correct carrier depends on the type of freight, the shipping services offered, and the overall costs.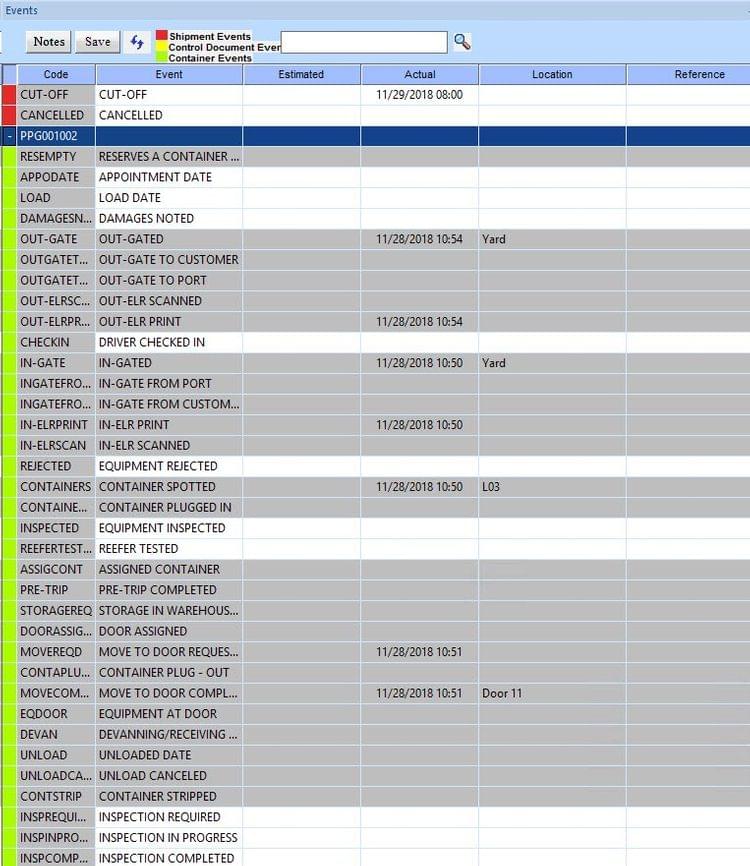 How to Choose Logistics Software
Step 1: Define Your Business Needs
Begin by listing down the specific needs and goals of your logistics business. Are you looking for a solution to manage your fleet, streamline warehouse operations, or improve last-mile deliveries?
Step 2: Consider Pricing Structures
Fixed Licensing vs. Subscription: Some software solutions might require a one-time purchase fee, while others operate on a subscription model. Determine which suits your cash flow structure better.
Volume-based Pricing: Since logistics operations may have fluctuating volumes, some software providers offer pricing based on usage or volume. This can be economical for businesses with variable shipment volumes.
Customization Costs: Customized features tailored to specific needs might carry additional costs. However, investing in such features can often lead to long-term cost savings by improving operational efficiencies.
Step 3: Evaluate Key Features
Real-time Tracking: This allows businesses to monitor shipments in real-time, ensuring timely deliveries and efficient route planning.
Inventory Management: A comprehensive system to monitor inventory levels, predict stock-outs, and plan restocks can improve warehouse operations.
Fleet Management: Oversee vehicle maintenance, track fuel consumption, and manage driver performance to enhance overall fleet productivity.
Automated Reporting: Automated reports on performance metrics, expenses, and revenues can support informed decision-making.
User Interface: An intuitive, easy-to-use interface is vital for smooth daily operations and user adoption.
Step 4: Explore Integrations
Accounting Software: Integration with software such as QuickBooks or Xero can streamline financial operations.
CRM Software: Connecting to CRMs like Salesforce or HubSpot can enhance customer relationship management by aligning sales and delivery processes.
eCommerce Software: For businesses involved in e-commerce logistics, integrations with platforms like Shopify, WooCommerce, or Magento can streamline order processing and fulfillment.
Communication Tools: Linking to communication platforms like Slack or Microsoft Teams can foster better internal communication and coordination.
Step 5: Request a Demo or Trial Period
Before making a commitment, ask the software vendor for a demo or a trial period. This hands-on experience will offer a deeper understanding of its functionalities, ease of use, and suitability for your operations.
Step 6: Rank and Make a Decision
Based on the gathered information, rank the software options. Compare different solutions based on pricing, features, integrations, user reviews, and support.
What Are the Benefits of Logistics Management Software?
When utilizing a logistics management system, you can enjoy the following benefits:
More On-Time Shipments
Logistics software can refine your transportation methods by managing your data correctly. Shippers can reduce expected delivery timelines by using automation software to schedule shipments in a convenient, predictable path for your employee's existing workloads.
Automation within your logistics process can also help make your business become more predictable. This predictability can lead to improved data on your freight management, allowing you to make real-time adjustments as needed. Quality logistics software will let you run reports and let you make more informed decisions based on your trends and history.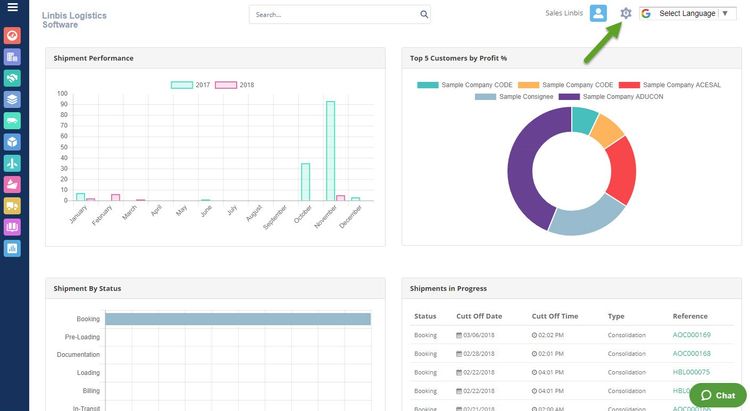 Reduce Costs with Real-Time Freight Rates
Logistics software can help combat rising transportation costs and save money by comparing different shipping services, delivery agents, and shipping methods to find the most cost-effective option possible. Implementing an online logistics software can provide real-time rates of various carriers, which can let you select your preferred carrier based on a number of factors, including cost.
Using software, your company may also find logistics service providers offering expedited shipping, which can improve the planning of your shipments and lead to higher customer satisfaction; benefits that should help make you a more profitable organization over time.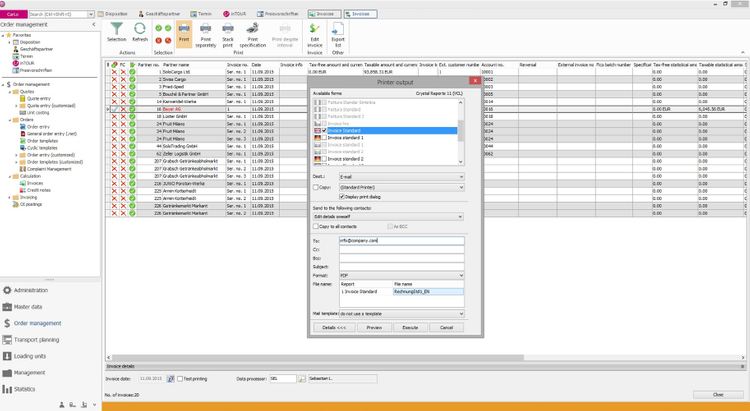 Anytime Access Via Cloud-Based Software
Cloud-based Software-as-a-Service, or SaaS, has been on the rise in nearly every industry. In the logistics industry, cloud-based software can help give a more visible and transparent view of your operations. And user-friendly mobile apps provide you with continual, real-time visibility into your logistics no matter where you are. Companies implementing SaaS logistics options to be more flexible, robust, and affordable.
Cloud technology is always connected to your resources and integrated with all departments. Important data such as carrier rates, party screening data, and your vendor list can be updated frequently with the most up-to-date information. This is particularly useful for eCommerce companies which need constant online visibility.
Not only does cloud software give access to your employees from any location, but it also provides a more affordable way of paying for the software. The most cost-effective logistics management software products are billed on a subscription-based pricing model, meaning your organization only pays on an annual or monthly basis.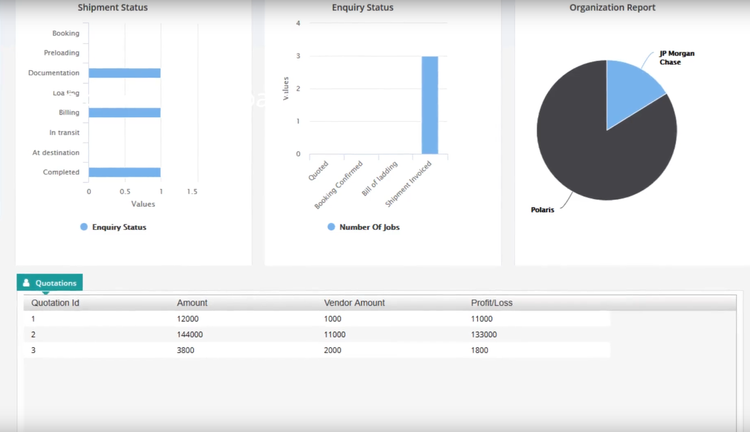 How Much Does Logistics Software Cost?
The cost of logistics software can vary widely, ranging from $35 to $2,000 per user per month, or a one-time fee between $4,000 and $100,000. The final price depends on several factors including the size of your shipping operations, the number of shipments you handle, the number of users needing access, and whether the package includes support and hosting services.
What Are the Different Types of Logistics Software?
Logistics Software for Freight Forwarders
Freight forwarding logistics software helps freight companies manage cargo receipt, storage, and delivery. It also creates documents needed to move shipments such as air waybills and bill of lading through quotations, bookings, and pickup orders. Freight forwarding works with air, ocean, and ground shipments. These solutions give step-by-step guides on how to handle your cargo and freight forwarding operations on a daily basis.
Logistics software for freight forwarders gives real-time access to information throughout the entire shipment process. Whether the logistics process is still in the order entry and purchasing stage, through bookings, customs processing and security, or at the final shipment and delivery stage, freight forwarding logistics software will streamline the documenting of the shipping and transportation process. Software combines all areas of the logistics process to create unified effort between procurement, inventory management, vendors and carriers.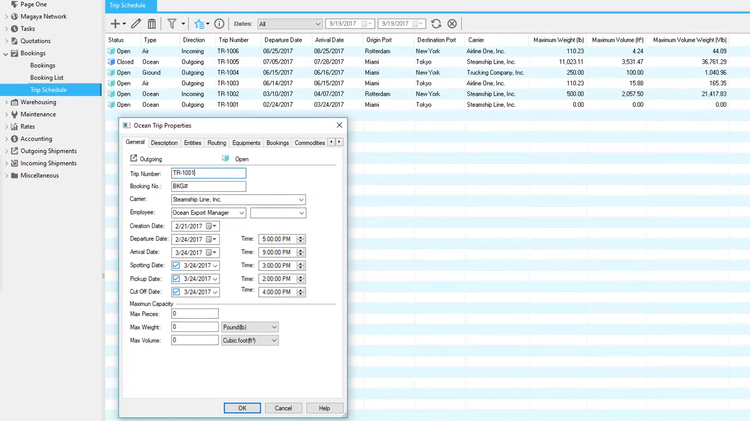 Trucking Software
Also known as trucking dispatch software, this subset of logistics software is made for trucking companies to automate the route optimization and scheduling processes for drivers. This includes tools for monitoring orders, trucks, trailers, and drivers from a centralized program. These solutions are designed to reduce the overall cost of running your fleet on top of improving productivity.
Some fleet management companies may rely on trucking software. Fleet management businesses will have more of a focus on local transportation rather than long-haul. Usually, these businesses deal with shorter driving distances, so efficient route planning is a must. They also have strong asset management features that cover preventive maintenance on their vehicle fleet.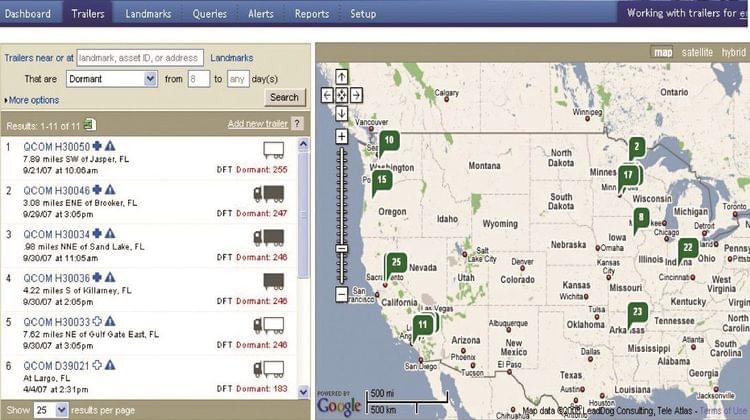 Dispatching and Scheduling
Dedicated dispatching software and tools within logistics software can ensure orders and deliveries are being fulfilled in a specified time slot. Dispatchers can monitor the locations of trucks via GPS tracking capabilities. This shows how far along routes drivers are from nearing their destination, which helps detail the big picture of whether your business is operating on schedule or not.
Scheduling and dispatching tend to go hand-in-hand. When one driver is completing an order, they can instantly be scheduled into an available slot depending on their location and if they are the most optimal person to handle the delivery.
Third-Party Logistics (3PL) Software
Third-party logistics software (3PL) is the use of a third-party business to outsource distribution, warehousing, and fulfillment services. Many 3PL businesses need their own logistics software to manage their clients and the variety of outsourced logistics services they are providing them.
3PL software allows these fulfillment operations to complete orders, manage their warehouses, coordinate their shipping, track what is in their inventory, and establish billing. 3PL software and logistics management software are almost identical in functionality, but 3PL software will provide more of a focus for third-party logistics operations.
Some of the top benefits of 3PL software include improved warehouse management and inventory control, labor management, efficient workflows, finding cheaper and reliable shipping, accurate billing, and document management.
Some logistics solutions are further categorized as standalone software:
All of the software solutions on this list improve business processes by letting logistics companies manage the operations related to warehousing and shipping goods via trucks, airplanes, boats, trains, and more. However, logistics management offers end-to-end control of your supply chain.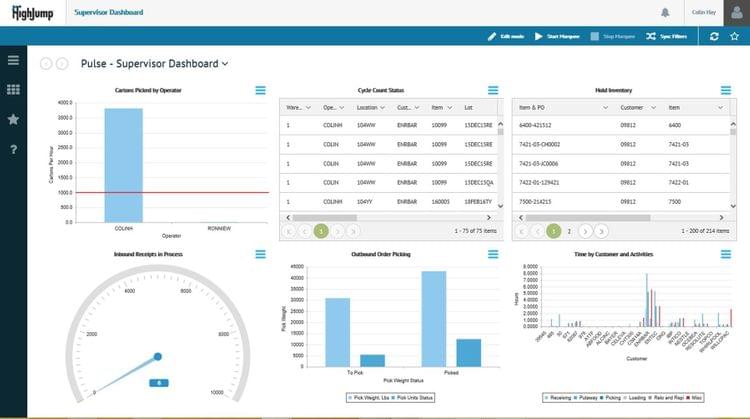 Frequently Asked Questions
Why is logistics software important?
Logistics software is important because it automates routine tasks, ensuring that supply chain operations run more smoothly and efficiently. It reduces operational and overhead costs by optimizing inventory levels and anticipating potential risks in the supply chain. Additionally, it helps businesses adhere to local, national, and international regulations. Overall, logistics software helps improve the customer experience with timely deliveries, accurate tracking, and efficient operations.
What are the 3 main activities of logistics systems?
The 3 main activities of logistics systems are transportation, warehousing and storage, and inventory management. Transportation involves the mode (e.g., truck, rail, ship, airplane), route selection, and scheduling of deliveries. Warehousing and storage includes decisions about the location of storage facilities, order fulfillment, and the handling of goods within the facility. Last, inventory management involves forecasting demand, deciding when to reorder products, and setting safety stock levels.
How do I choose a logistics software?
To choose a logistics software, first identify your specific operational needs, such as inventory management, route optimization, or real-time tracking. Research and compare software options based on functionality, scalability, and integration options. Prioritize platforms that offer user-friendly interfaces, responsive customer support, and positive user reviews. Finally, consider the total cost of ownership, including implementation, training, and ongoing maintenance.