What Is Import Export Software?
Import export software provides landed cost tracking, multi-currency support, and warehouse management capabilities to aid with inventory logistics. Used by distribution and wholesale companies, import export software can be thought of as a subset of distribution software--helping improve global trade operations through fully-integrated processes that improve traceability in your logistics business.
The best import export software will usually come in the form of a fully-integrated ERP software that includes the previously mentioned functionality, as well as processes for accounting, order entry and invoicing, customer relationship management (CRM), shipping, and automated customs processing.
Importers and exporters of all sizes can benefit from import and export software. The right solution will manage global trade and comply with any and all regulatory requirements set forth--allowing your business to buy and sell globally with ease and efficiency.
Routine tasks that surround the import and export process, such as re-keying important documents and being compliant with your electronic data interchange (EDI) are included with import export software. This allows you to implement a multi-national pricing strategy that can calculate the true cost and profitability of goods with landed cost.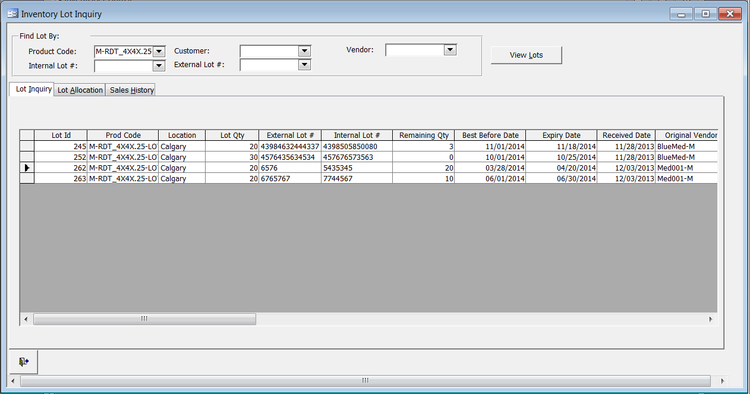 Features of Import Export Software
Landed Cost Tracking: Accounts for all costs associated with getting inventory into your warehouse. Commonly tracked costs include duty, brokerage, freight, insurance, storage, wharfage, and more. Through tracking shipments of imported goods and monitoring the estimated arrival times of shipments, determine an estimate of the overall cost.
Accounting: Tracks financial transactions to record profit loss and better improve business finances and overall cash flow. Includes a general ledger, accounts payable (AP), and accounts receivable (AR). Can also includes multi-currency accounting, which helps record profits and liabilities in any base currency after being converted from any number of transaction currencies.
Inventory Management: Tracks all information about the items that your company builds, buys, stores or sells. Inventory management systems simplify pricing products and helps maintain the most effective stock levels.
Order Management: Streamlines order processing by helping merchants capture, track, and fulfill orders across multiple sales channels (multi-channel order). Connects inventory and sales orders, creates shipping schedules, tracks fulfillment, and creates reports.
Purchase Orders: Creates the financial documents issued to vendors when you are buying supplies or services. Includes information such as product type, quantity, and pricing.
Automated Customs Processes: Simplifies international trade procedures by automating customs documents through computer-assisted transmission. Ensures compliance with government rules and regulations, helps collect duties and taxes due according to the national Customs tariff and tax code, and protects against the import of illegal goods.
Warehouse Management Tools: Manages and coordinates inventory and actions throughout a warehouse or distribution center. Gives warehouse managers powerful tools to design a warehouse's workflow, control stock, schedule labor, generate bills, analyze reports, and coordinate with shipping yards and docks.
Benefits of Import Export Software
Import/export systems can determine the cost and profitability of the products your business deals with--helping you maintain a consistent pricing strategy and allowing for more visibility into your inventory.
Track Landed Cost of Imported Goods
Landed cost tracking provides visibility of imported goods through shipment tracking. It helps you track all associated costs involved in shipping the imported goods to your final destination.
There are often hidden costs involved in making certain goods available for sale. Your true cost will always be higher than the cost you pay to the vendor for the product. In addition to the price of the goods, you'll have to handle freight, customs and duty costs.
Landed costs are important to track because they'll help you calculate your profit margins on international transactions.
Eliminating these hidden costs from the final product price can also help you attract customers. Paypal states that https://www.paypal.com/us/webapps/mpp/passport
Benefits of Landed Cost Accounting
Identify otherwise hidden cost elements of imported goods
Calculate cost estimates by product based on volume, quantity and value
Track shipment arrival dates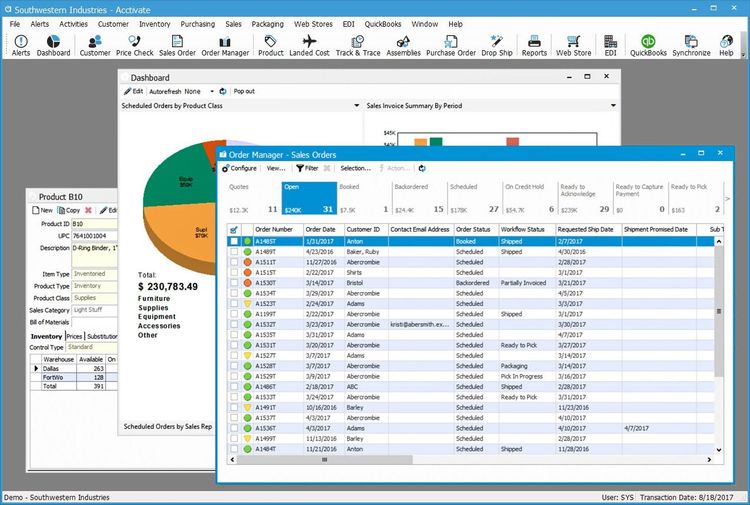 Ease Vendor and Customer Payments with Multi-Currency Support
Multi-currency support is an accounting method that allows for the input of two or more currencies. An example would be handling your accounting in both USD (U.S. dollars) and CNY (Chinese Yuan). Not only does multi-currency support make your accounting easier, but it also allows your international customers to pay in their preferred currency.
Having importing software with multi-currency support is vital. It's much more than just simply calculating conversion rates. The cost of doing business in a specific country will vary depending on the product you're importing and the time of year.
Multi-currency support will handle these conversions for you and l help you create a better business plan based on the information it provides.import export software
Foreign currency conversion applications allow you to keep your ledgers in the relevant local currency or even access the same financial information in the currency of your choice.
Additionally, with the right package, you can generate purchase orders and invoices in the right currency for your vendors and customers and maintain a price list for each currency.
Benefits of Multi-Currency Support
Ensure customer loyalty by improving customer experience
Avoid extra charges related to currency conversion rates
Maintain consistent pricing across all locations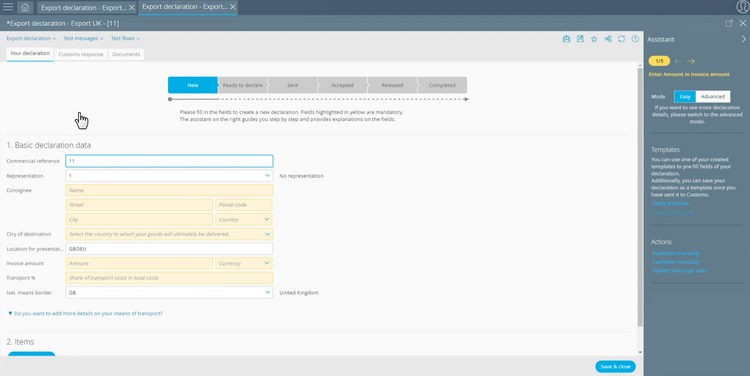 Calculate Import Duties
An import duty is a tax collected on imports and some exports by a country's customs authorities. This tax is based on the imported good's value. Depending on the context, import duties may also be referred to as customs duties, tariffs, import taxes or import tariffs.
A prime benefit of landed cost tracking is identifying the cost elements of imported goods--meaning import/export software needs to help importers calculate import duties on their products.
Due to rising import tariffs, some manufacturers have pulled certain models of their products from specific markets. As tariffs rise, more and more products will be affected. For example, companies can see a 10 percent tariff on Chinese imports--meaning importers need a way to plan accordingly.
Import duties, freight and insurance are all direct costs that we need to factor into the landed cost equation. Luckily, a smart enough import/export software will include this as a feature of its landing cost accounting functionality.
To find the accurate gross margin, you need to attribute both freight costs and duty costs between products. Once determined, you'll have your total landed cost.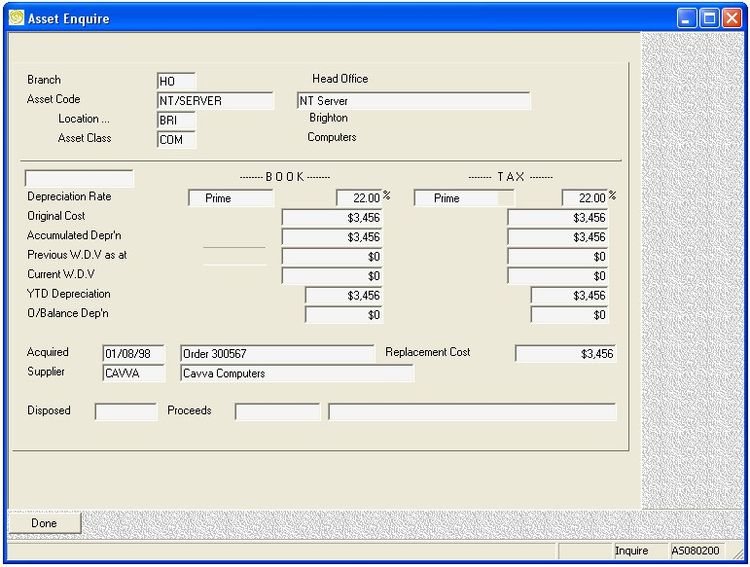 Control Inventory with Warehouse Management
Warehouse management is the process of managing inventory on an increased scale across multiple locations. At its core, import/export software will help you pick, pack and ship orders. A complete warehouse management software functionality will include capabilities such as inventory control, order fulfillment and purchasing.
Warehouse management software can typically integrate with whatever existing order and operating process your business already has in place. A warehouse management module helps you see where an order is in the shipping process, gives crucial insight as to how fast orders are completed and helps identify potential weak points in your warehouse processes.
Technology also continues to improve in warehousing, as barcoding and RFID technology allow importers to view inventory in real-time. The best warehouse management software providers are already implementing such emerging technology into their solutions.
Benefits of Warehouse Management Software
Increase the accuracy of order fulfillment
Shorten delivery times
Reduce overflow of on-hand inventory
Increase the visibility of an order's status
Optimize storage space
Minimize inventory movement