A time and attendance software will give you the tools you need to increase efficiency and reduce costs related to tracking time. To avoid overspending on overhead costs to manage your workforce time reporting, or to just better understand your time and attendance options such as what benefits they can provide, you're in the right place.
This guide will offer information on the following topics:
What Is Time and Attendance Software?
Time and attendance software allows employees to clock in and out via an electronic method, such as timeclocks, a web-browser, a mobile device, and more. Employers are able to monitor their employees during working hours by viewing when their working hours are, whether they have fully worked their scheduled shift, when they are assigned breaks are, and what overtime the employee has been putting in.
Sometimes grouped together within HR software, time and attendance systems provide more functionality then just time in and time out. They will also control labor costs by ensuring your payroll software is calculating the correct payment figures for employees. For businesses that work at multiple locations, geolocation and geofencing features can ensure your employees are at the job site when they are supposed to be. Employee benefits can also be monitored by recording how much vacation or PTO (paid time off) they've accumulated, and management can create labor reports that give real-time data on employee time metrics.
Most time and attendance solutions will require employees to punch in for the day by swiping a card, detecting their presence through RFID tracking, or scanning a part of them through biometric features. These methods help reduce errors, improve employee morale, and give your employees a greater sense of empowerment.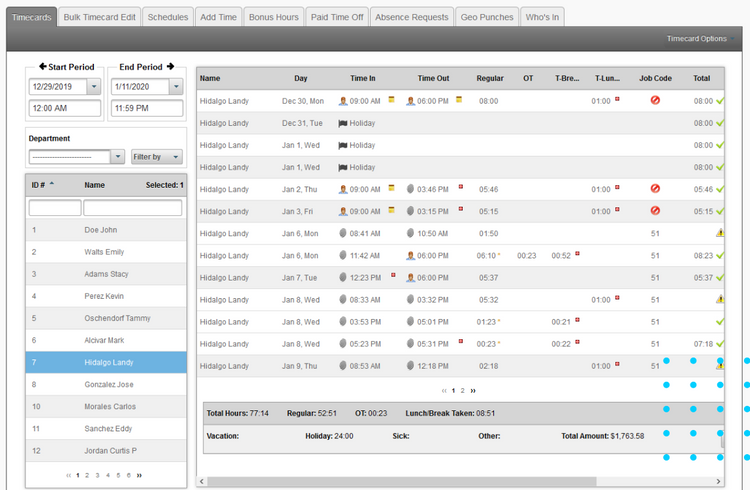 Features of Time and Attendance Software
Employee Scheduling: Automates the creation of work schedules for hourly employees. Ensures all shifts are covered to meet the demand of your business.
Time Off Tracking: Allow employees to request time off via submissions sent to management for approval. Track available and used time off in the system to ensure the request can be approved. Classify the time off as sick time, vacation, etc. and deduct from their balance.
Job Costing: Facilitates the assignment of costs to individual cost categories in order to enable improved cost control and job profitability and associate the time spent working on a job with hourly labor rate assignments.
Overtime Management: Create rules and policies that support local, state, and federal overtime laws and stay compliant. View reports that compare overtime costs so managers can better manage labor costs.
Reporting: Gather data on employee clock in/out times, monitor employee attendance on scheduled work days, identify time card theft, discover excessive overtime, monitor employment costs, and check payroll accuracy.
Biometrics: Allow employees to punch in and out with a fingerprint or retinal scan (facial recognition). Includes safeguards to prevent buddy punching.
Employee Self-Service: Allows employees to enter time, view paystubs, update their personal information. Self-service tools are usually in the form of a portal via a web-browser that employees can view from anywhere, or from a dedicated workspace.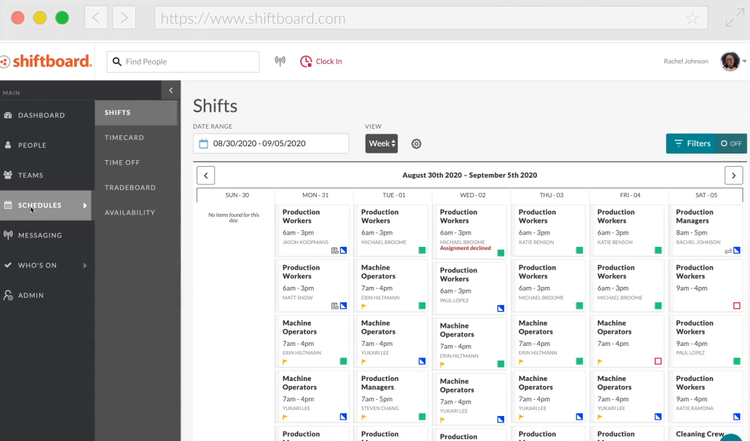 Benefits of Time and Attendance Software
Time and attendance may already be a feature offered by your payroll system. Improved management of the task through a dedicated software can contribute to your company's overall efficiency, your employee satisfaction, and your ability to gain insights into your employees' business contributions.
A strong timekeeping program can help you achieve the following benefits:
Reduce labor costs associated with manual or inefficient time tracking methods
Minimize timesheet errors related to payroll over-payments
Control for timesheet fraud
Monitor and database facility and job-site access
Analyze and track employee contributions to project work or cost center performance
Reduce Labor Costs Associated With Time and Attendance Tracking
Enabling your employees to punch in/out themselves in a time and attendance system will create a central repository of all employee hours. Timekeeping information in a digital format can be quickly transferred to payroll tools in one batch–meaning your staff does not need to spend time calculating hours worked from hard copies of timesheets.
If you outsource your payroll, a time and attendance system will allow you to send a batch file with all employee hours to your payroll processor. You can also quickly print hard copies of time reports from these systems. Regardless of how you are processing your payroll, the main benefit of time and attendance software is reducing overhead costs associated with workforce management.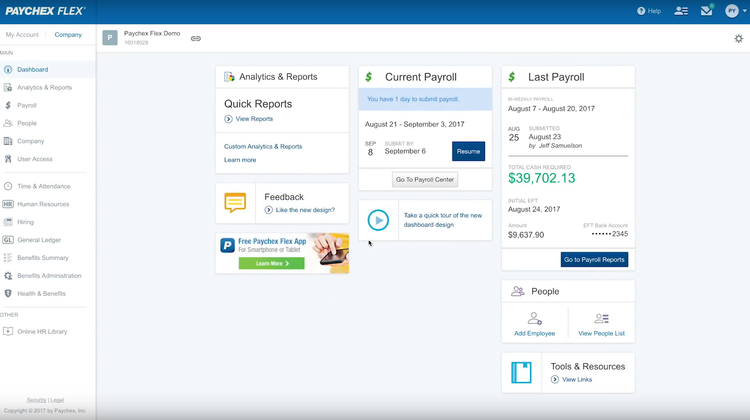 Reduce Timesheet Errors Through Automation and Biometrics
Manual time tracking methods lend themselves to human error, such as inputting the wrong figures. This results in inaccurate timesheets, whether these errors are made intentionally or unintentionally. Falsification and inaccuracies on timesheets can cost your company large sums of money, as well as lost man hours spent on manual tasks. A time and attendance solution will ensure that your profits aren't being eaten away by paying staff for hours they did not work.
A digital time clock that requires employees to punch in/out using a unique code can help eliminate these issues. This can also avoid the issue of proxy attendance, or "buddy punching" (an employee who is allowing another to punch them in/out). You can eliminate the issue of proxy attendance by implementing biometric or card-swipe time clocks. These clocks will either require employees to have an ID card to punch in/out or it will read a biometric feature of their body, such as their fingerprint or a retinal scan. Some biometric time clocks can also read palm prints and veins in your hands.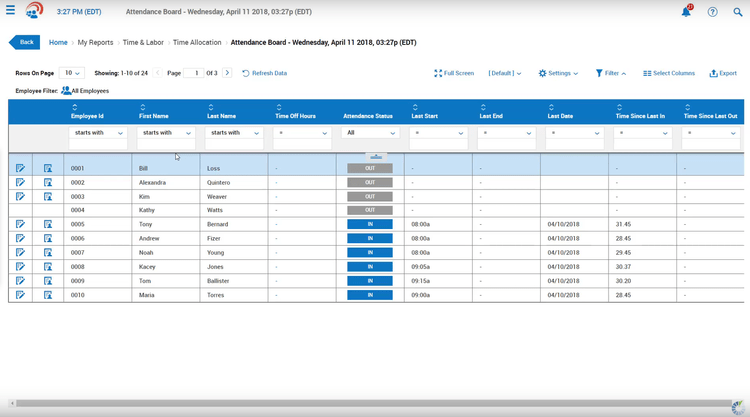 Track Employee Activity
A time and attendance system you will give you the information needed to stay on top of employee activity. Examples include:
Labor costs
Productivity
Scheduling
Overtime
This data allows you to identify upcoming issues before they occur. If you have employees located on a job site, a time and attendance system will allow you to monitor their hours–both on-site and off-site. This information will then allow you to determine their productivity and ensure that you are making a profit on the job.
If your time tracking system is used for the sake of billing, you may require employees clock-in to different job codes, depending on the work they are currently on. This type of time tracking system will allow you to track what each staff member is doing at any given point. Activity information will in-turn allow you to make adjustments to tasks assigned to individual staff members and ensure that you're productivity is maximized.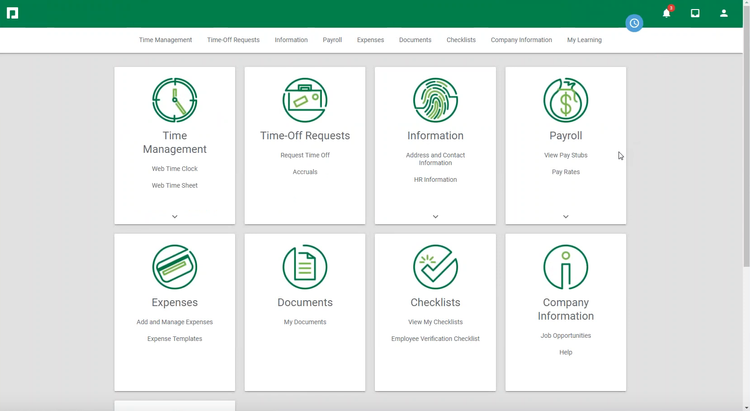 Control Facility Access With Digital Time Clocks
Your company may have secure facilities that require you control access. One common use for a time and attendance system is as a security device. You can connect time clocks to electronic security systems allowing you to control employee movement. This will require each employee to hold the required credentials before giving them access a particular area of your facilities.
Once they access this restricted location, you will be able to track exactly where they were and for how long. This will allow you to ensure that your most valuable research and development projects and other sensitive information is protected from outside eyes.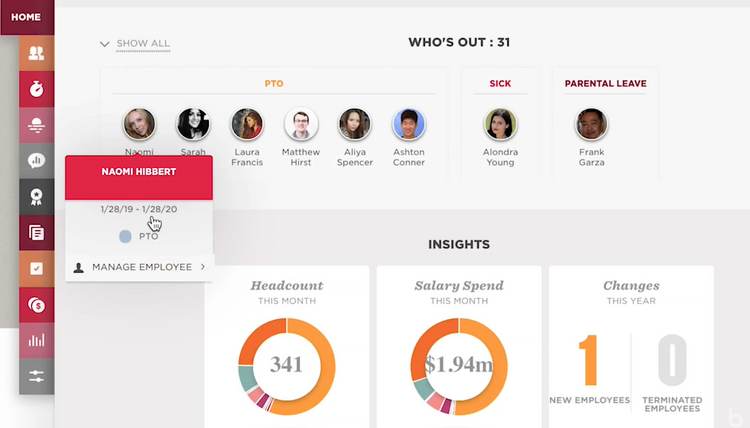 Types of Time and Attendance Software
Once you decide to implement a time and attendance system you have a number of deployment options. The goal with any time and attendance package is to streamline labor management. To that end, the software must be able to communicate time data to your payroll processing tool.
Standalone time and attendance systems are designed to communicate with payroll packages. This integration is critical so you can export time data in one batch without manually re-entering information.
If you use a third-party payroll processor you are also able to export data in commonly used file formats or print reports from a standalone time and attendance system.
There are also a number of payroll packages that have time and attendance tracking built-in as an integrated component.
Finally, if you're considering implementing a full ERP package, a large number of those systems include time and attendance functionality.
Different Methods of Punching In
Time cards: An electronic method of the traditional mechanical time clock. These credit card sized time cards are carried by employees and swiped on a machine upon entering and leaving for the day. This is one of the simpliest methods available but can be prone to buddy punching behavior.
Scanned cards: Methods such as badges and key fobs act as proximity sensors and eliminate the need to swipe a card. Employees simply hold their badge up to a reader. This method can also be used to track employee movement through facilities, and offer security clearance in opening specific doors.
Biometric scanners: These systems scan employee fingerprints, retinals, or use Face ID technology to ensure the right person is being punched in. While expensive, these systems are the most difficult to fabricate results for.
Time Stations: An inexpensive option for clocking in is a simple computer station with a web-browser. Employees can sign in by entering in their login details and punching in and out. Some time stations may only operate on the employees network–others may allow access to clock in and out from any device that has an internet connection, such as a home computer or mobile device, which can lead to abuse.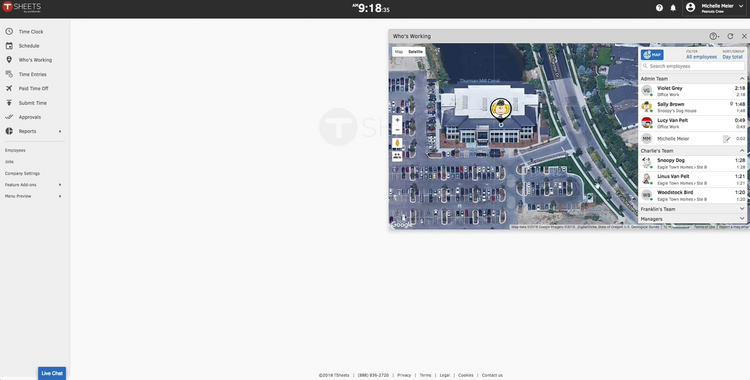 What Type of Buyer Are You?
Small Businesses: Businesses with a low level of employees may desire a simple program that just keeps an electronic record of hours worked, without caring much for features such as self-service or location tracking. Many free time and attendance software options exist for those unable to track this information in a spreadsheet themselves. Alternatively, many smart phone applications on iOS and Android can allow employees to create their own login and clock in from their phone when they arrive to work–eliminating the need for you to purchase any expensive hardware. They may also integrate with popular small business accounting software such as QuickBooks Online.
Mid-Sized Businesses: Most time and attendance software options are intended to be used by companies who are too small for a fully integrated HR software but too large for any method described for small businesses. These solutions have a variety of time tracking tools and can easily integrate into your payroll software to ensure accurate payments.
Large HR departments: Larger enterprises will want to consider a more complete HR system or human capital management (HCM) software that offers time and attendance tracking along a number of additional features, such as employee onboarding, talent management, benefits administration, and applicant tracking.