Are you looking for an ecommerce software that can help you launch an online store? Perhaps you're looking to jump to a new ecommerce platform that can provide you with ease of use, transparent pricing, and a number of integrations and add-ons. Whatever your rationale, Shopify and WooCommerce are two of the best ecommerce platforms available for your online store.
Which of these ecommerce behemoths is right for your business? Choosing the right platform can ensure your store gets set up on schedule and won't interrupt your online sales process. In short, it's crucial to the success of your new web store.
In this guide, we'll show you a detailed breakdown of Shopify vs WooCommerce by going over each individual area of interest for ecommerce platforms. We'll break down the pros and cons of each category, but it will be up to you to decide which is best for your business.
If you'd like, feel free to skip ahead to our individual breakdown of Shopify vs WooCommerce based on your biggest needs:
Pricing and Transaction Fees - Shopify vs WooCommerce
If your decision comes down to cost, you're in luck. That's because the pricing structures of Shopify and WooCommerce couldn't be different from one anothr. Shopify has fixed pricing, where as WooCommerce will be flexible depending on what advanced feature set you choose to go with.
There's no obvious winner here, and it will come down to what your business is all about. Let's take a closer look at each platform.
Shopify Pricing
One of the most straightforward parts about Shopify is the pricing levels and tiers it offers. Shopify offers three main pricing plans:
Shopify Basic: $29/month, 2.9% + $.30/transaction
Shopify (Main plan): $79/month, 2.6% + $.30/transaction
Advanced Shopify: $299/month, 2.2% + $.30/transaction
Shopify also has an enterprise-level option called Shopify Plus, which is intended for use by high volume merchants and large businesses. This solution starts at around $2,000/month. Alternatively, there is also a Shopify Lite version that helps your business sell on Facebook and chat with customers via Facebook Messenger. The Lite version starts at only $9/month.
Which Shopify plan will work best for your business? The Shopify Basic plan includes an online store with unlimited products and 2 staff accounts, 24/7 support, sales channels, and management of 4 locations (such as retail stores, warehouses, etc.). Moving up to the Main or Advanced plan will allow for more staff accounts, more locations, shipping discounts, and added features such as reports.
Choosing to use a payment provider outside of Shopify Payments will incur a 2% fee. Payment processing rates will decrease as you scale up to the Main and Advanced package.
Shopify POS is available for all users of Shopify, and is $89/month extra no matter what version you decide on.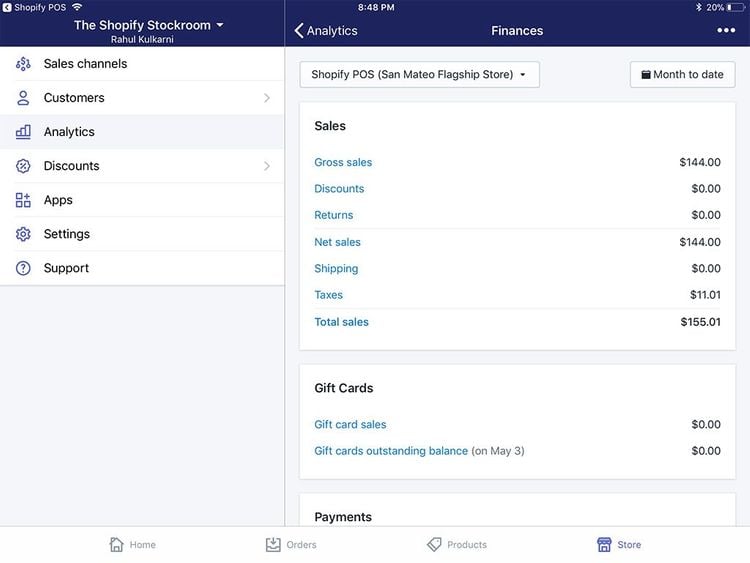 WooCommerce Pricing
WooCommerce is open-source, and thus a free to use ecommerce platform. But that does not mean there are no costs involved. With WooCommerce, you'll be on the hook for paying for a domain name, a hosting service, themes, plugins, and extensions all on your own.
Many services can be provided to WooCommerce users for free. This is because WooCommerce is backed by WordPress. Given the large community of WordPress site users online, there are plenty of free resources that can get your website and store operating as you desire.
Hosting a WooCommerce online business can be as little as $3.95/month and as high as $5,000. The average cost of hosting for WooCommerce is $120/year. Purchasing a domain will vary depending on how in-demand your domain name is and if you are purchasing from a private seller, but the average cost will be around $15.
The cost of a WooCommerce theme will range from free to as high as $100/year. There are pros and cons to using free themes and paid themes, depending on the quality and appearance you desire for your website.
WooCommerce Payments (their online payments processor) charges 2.9% + $.30/transaction for US-based cards (an extra 1% fee is assessed for foreign transactions). If you are not satisfied with WooComerce Payments, you can choose an alternative such as PayPal or Stripe. There is no additional cost for choosing a 3rd party payment processor, although they do not offer better transaction costs. This means the decision comes down to personal preference.
Popular WooCommerce extensions such as communications tools, search engine optimization (SEO) tools, and security tools can range anywhere from free to $350/year each.
The Winner: Shopify
While WooCommerce can technically be more affordable (by taking advantage of popular free tools), many businesses don't have the patience to scour the internet and app/extension stores to find the perfect fit. Shopify takes much of the stress away from running your business by simply taking care of all of these various costs for you. Rather than pay multiple charges each month for hosting, security, shipping, etc., you can pay a flat-rate to Shopify and call it a day.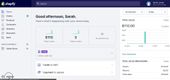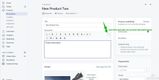 Includes branding and domain names
Offers dropshipping business options
Uses Facebook ads and Google Smart shopping
Reliant on apps to boost functionality
High transaction fees
Not ideal for blogging
Price Range: $$
Starting Price: $29/month
Client OS: Web
Deployment: Cloud Hosted
Ease of Use
In the debate of WooCommerce vs Shopify, it may be silly to determine which product is easier to use. Since determining if something is "easy to use" usually has a lot to do with the eye of the beholder, it's easy for these ecommerce platforms to market themselves as such.
The truth is, very few ecommerce tools actually are easy to use. Most people may define ease of use as user-friendly–being able to use the product "out of box" from day one, without much training.
Shopify Ease of Use
Simply put, Shopify is designed for online merchants who have little to no knowledge of how to put together an online retail store. After signing up for Shopify, you can create a working online retail store in a matter of minutes.
Since Shopify is intended to follow an online store model, you can start with a premade formula and adjust the pieces of your store as you go. This differs from an online store that you'd have to build from the ground up, such as selecting a template, a payment gateway, and a product catalogue before the system will let you publish.
Shopify provides ready-made templates that are automatically responsive in design. This means your online store will be optimized for whatever device your web visitors choose to use, such as a web browser or a mobile device.
Since Shopify does strongly encourage the use of their internal payment processor, it's provided as the default payment gateway and allows you to begin accepting payments as soon as you launch.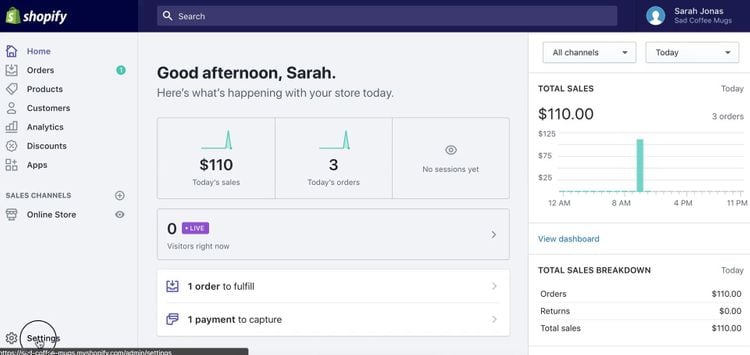 WooCommerce Ease of Use
WooCommerce has a steeper learning curve than most ecommerce platforms. But with steep learning curves comes the advantages of being able to create the store you've always envisioned, rather than coloring between the lines with an ecommerce solution that forces you to work a certain way. If you have a technical background, WooCommerce can be just as easy to set up as any other option.
For a first-time store builder, WooCommerce might appear to be a bit overwhelming given the amount of legwork that is required to get the store looking and working how you want it. Since WooCommerce is a WordPress plugin, you'll have to take care of some things on your own prior to launching your store, such as getting a domain name, a hosting account, and the WordPress theme that you want. These things must be taken care of before you'll be allowed to install the WooCommerce plugin.
However, once you are up and running, WooCommerce flows as easily as others. There is an on-screen setup wizard that can walk you through various stages of setup and select the main appearances and parameters of your online store.
The Winner: Shopify
Because of the hassle and time-consuming nature of setup with WooCommerce, Shopify takes the cake with ease of use. WooCommerce is a far more customizable platform, which is a great asset–if you can get yourself up and running. Given the learning curve and hands-on nature of the installation, WooCommerce falls short. While a more advanced user may prefer the end result of WooCommerce (after creating a fully unique and customizable store), Shopify can let even the most technologically inexperienced person create a web store.
Payment Gateways
When deciding which payment gateway you'll want to add to your online store, there are a few main questions you should be asking yourself:
Are you okay with a 3rd party gateway?
What % of a transaction fee are you willing to accept?
Do you desire redirect or direct gateway?
While both ecommerce platforms offer their own payment gateway with their base package, both will also let you choose from a variety of 3rd party gateways. Transaction costs will vary depending on which platform you choose.
A direct gateway will handle payments on your site only, meaning a customer does not have to leave your site to complete the transaction. A redirect gateway, such as PayPal means they need to access an external page to process the payment.
If you have an idea of what direction you want to go, or what type of checkout experience you want your customers to experience, you'll have that much of a headstart on picking the right payment gateway for your business.
Shopify Payments
Shopify Payments lets your online store accept credit card payments immediately upon setting up shop. Shopify Payments is included with all levels of Shopify and is included in the monthly subscription cost, meaning you'll only pay for payment processing costs. This also means there is nothing to integrate and no need to coordinate payments with an outside provider.
You can also enable popular payment methods such as Apple Pay and Google Pay, or enable local currencies for foreign customers. And like most payment gateways, Shopify Payments is PCI compliant and supports 3D Secure checkouts.
If you're looking to use an outside payment gateway, Shopify supports dozens of alternatives. Some of the processors Shopify partners with include 2Checkout, Amazon Pay, PayPal, and QuickBooks Payments.
Because Shopify offers its own payment gateway for free and it is included with any of their packages, it's one of the easiest payment gateways to use with your Shopify store. The cost of processing payments in Shopify Payments starts at 2.9% + $.30/transaction. The percentage charged per transaction goes down to as low as 2.4% depending on which version of Shopify you purchase.
Because Shopify offers its own payment processor, if you choose to opt-out and use an alternative, it will charge you an additional transaction fee on top of the rates you pay to your processor. This can make it difficult to justify using any payment processor other than its own. Shopify will charge 2% as an additional transaction fee for all purchases made not with Shopify Payments. For example, if you use PayPal as a payment gateway, which itself charges 2.9% + $.30/transaction, you'll also pay 2% to Shopify, bringing your total payment cost up to a combined 4.9% + $.30/transaction.
Another potential drawback of Shopify Payments is their country restrictions. At this time, Shopify is only available in some select countries such as the US, Canada, UK, and Australia. Shopify will also pass a chargeback cost of $15 back to the website owner every time a chargeback occurs.
WooCommerce Payments
WooCommerce offers its own payment gateway called WooCommerce Payments. This payment gateway accepts all major credit and debit cards and lets you easily view and manage your transactions from your WordPress dashboard. WooCommerce Payments is free to install and use, and only charges 2.9% + $.30/transaction.
WooCommerce also has dozens of available integrations with outside payment gateways, if you choose not to use WooCommerce Payments. Popular options used by WooCommerce users include PayPal, Braintree, and Stripe. The use of these 3rd party gateways require that the security on your website be as up-to-date as possible, and require the installation of an SSL certificate.
One downside of WooCommerce Payments is that it currently will only work for US-customers. If your business is outside of the US or does business with non-US customers, you'll need to find a payment gateway that can meet your needs. Luckily, there are a number of options to choose from, and WooCommerce does not charge any additional processing fees if you opt for an outside option. You will want to pay attention to any additional monthly fees that may be charged by some of the alternative payment gateways, however.
The Winner: WooCommerce
As far as the payment gateways created and offered by the ecommerce platforms themselves, the options are near identical. Both are included for free (or at least included with your base package), and both charge the same 2.9% + $.30/transaction charge. However, WooCommerce offers many advantages we tend to value more than Shopify.
While Shopify can be a tad more favorable on these transaction costs (as low as 2.4%), it only helps offset the increased cost of the higher-priced package required to gain access to that lowered transaction price. Meanwhile, WooCommerce is already a free-to-use platform.
One huge advantage of WooCommerce is the ability to use more than one payment gateway. Offering different payment options means a customer will always have the ability to check out. If you stick with only one, you take the risk of a payment gateway having unforeseen downtime. Some customers may also have a sense of comfort towards specific payment processors, or receive incentives in the form of credit card rewards for using something such as PayPal or Apple Pay. If you chose to add a 2nd payment gateway to your Shopify store, your business will be faced with those extra fees Shopify charges when a customer uses anything but Shopify Payments.
Because of WooCommerce being a part of WordPress, there is no end to the number of choices you have when it comes to finding the perfect payment gateway for your online store. Due to the cost savings and flexibility offered, WooCommerce wins the battle of payment processors.
Integrations, Plugins and Add-ons
As robust as the core package of Shopify vs WooCommerce truly are, your business will likely need some 3rd-party tools in order to operate and grow your store the way you want. Whether choosing Shopify or WooCommerce, there will be no shortage of applications or add-ons to choose for your store. These plugins add features to your store that are not available with the base ecommerce platform.
Unless your business chooses to find a fully-integrated multi-channel ecommerce software, your business likely still uses outside solutions to handle their core areas of business, which includes:
Sales
Marketing
Operations
Social Media
Examples include syncing outside software that you use for accounting, CRM, and inventory control. The app stores of each ecommerce platform (mentioned above) can help fill in the blanks, but the best solutions will integrate with platforms your business already uses on a daily basis, such as QuickBooks Online for your accounting, or SMART by GEP for procurement and purchase orders.
Sometimes the line between what an integration is and what an add-on is can be confusing. This is because many integrations need to be acquired through the ecommerce platform's respective app store. A simple search of "QuickBooks" in the Shopify App Store finds numerous 3rd party applications whose sole purposes is syncing your Shopify store with your online accounting software.
Once integrated, ecommerce store owners will find they have more time to focus on other areas of their business. With fewer manual tasks to handle with regards to running their online store, staff can be readjusted to other areas of improvement.
For European customers, there is a potential security drawback when it comes to these apps and GDPR, or the General Data Protection Regulation (which provides regulation in EU law on data protection and privacy in the European Union and the European Economic Area). Many third-party apps ask for permission to view order details, but they don't have a proper GDPR privacy policy. This can become a big issue rather quickly if your business is not careful with which apps you decide to implement.
Shopify Plugins and Add-ons
Shopify offers hundreds of apps that you can add to your website to help your sales and conversion optimization. Popular categories include tools to help your customers search and find products on your website, adjust your store design, improve your marketing efforts, manage orders and shipping, and maintain inventory control.
The purpose of using plugins and add-ons for Shopify is to extend the functionality of your Shopify store through features not offered by Shopify directly. This allows Shopify to become a much more robust platform than the developers original vision. 3rd party applications are generally created by online store owners just like yourself who at one point noticed a need or desire for a certain toolset, and went out of their way to improve the Shopify community.
Shopify also provides Shopify API, which lets you add new functionality to your store yourself. Using your knowledge of programming language, you can create your own apps for your online store, and even share when with other Shopify users in the Shopify App Store.
When it comes to cost, there are a number of Shopify apps that are free-to-use. Most will charge recurring monthly fees, which can begin to eat into your monthly operating budget.
An ecommerce business will also look for ways to integrate their Shopify stores with other business management systems they use on a daily business. This will help automate their daily operations and increase the efficiency of their business.
If your Shopify store plans on acquiring customers from various online channels, you'll want to gather insights on who your customer is and what they are looking for. Integrating with a sales tool such as Salesforce can track these new customers and help you launch future marketing campaigns. Tools such as Google Analytics can monitor how people are interacting with your site, and let you adjust the layout to ensure people stay on your website longer (and ultimately make a purchase).
If your business makes sales on other platforms (such as Amazon or Etsy), integration with these platforms can help you keep track of all of your orders in one convenient dashboard.
Available marketing integrations (such as HubSpot) can help sync customers to market trends, automate email workflows, and know what your visitors are searching for.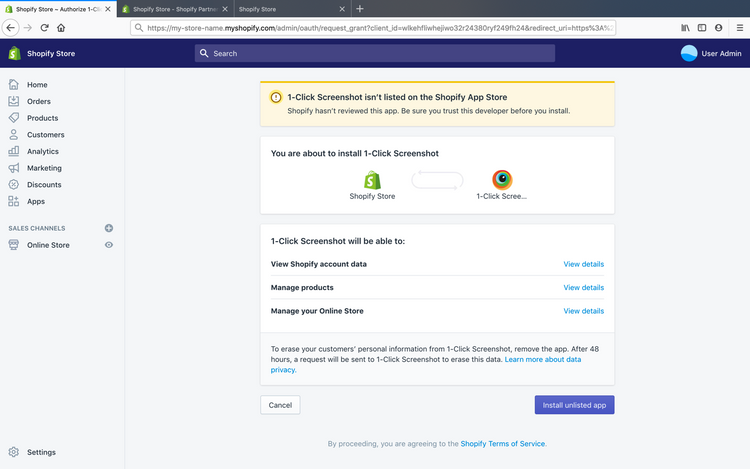 WooCommerce Plugins and Add-ons
Also known as WooCommerce Extensions, these tools let you customize your ecommerce store with official extensions for WooCommerce, or choose from a large variety of 3rd party applications. Some popular examples of official WooCommerce extensions include WooSubscriptions to let customers subscribe to your service, WooCommerce bookings that let customized book appointments directly on your website, and WooCommerce Memberships that lets members gain access to restricted content.
Since WooCommerce is created on the WordPress platform, you also have the benefit of choosing from the thousands of available WordPress ecommerce plugins that exist (in fact, WooCommerce is technically a WordPress plugin, but that won't stop you from adding plugins to your plugins). Examples of add-ons range from payment solutions, design and customization tools, integrations with email marketing or CRM/accounting software, or support options.
Because of how large the WordPress community is, there is a vast number of free plugins available for your WooCommerce store. Many may offer a free version and have a premium side to them, giving you the ability to test out an application before fully committing to it.
The Winner: WooCommerce
Due to the low barrier of entry with WooCmmerce, there are far more integrations and add-ons available with the platform. Because of this, there is not only a wider choice but also a wider range of free options. WooCommerce as a whole tends to be easier to customize and doesn't have as stringent requirements for submitting an app to its app store. While this can lead to some low-quality add-ons, the driving force of the user community leaving ratings and reviews should easily help guide your decision towards the best apps.
Web Hosting Providers
Deciding which ecommerce platform to use based on their hosting methods can be a smart decision, not only with your checkbook, but also with the perceived value of your website by it's users. You'll want to pick a hosting provider that provides fast speeds and reliability, all for an affordable price.
Shopify Hosting
If you are just starting out or consider yourself a beginning at managing an ecommerce business, then Shopify is a great choice for you. This is because you do not have to worry about web hosting. Hosting is taken care of for you as part of your ongoing monthly subscription cost. From an ease of use standpoint, Shopify couldn't make it more simple to get your store up and running.
When signing up for Shopify, you'll receive a complete out-of-the-box ecommerce platform. Hosting will be included, on top of a free subdomain, a free SSL certificate, and unlimited file storage.
With the inclusion of so much can come some perceived drawbacks. For one, you may feel restricted to what Shopify has to offer. If you do not desire to use the hosting that Shopify provides, then you are out of luck. However, Shopify users will have to worry about very little when it comes to ongoing hosting costs since they only have the one monthly payment to worry about. As your business grows and you experience more traffic, you won't be saddled with more hosting costs (although you may require an upgrade to a more premium version of Shopify).
WooCommerce Hosting
WooCommerce does not provide any hosting itself. This requires the use of a 3rd party to maintain hosting on your behalf.
While WordPress is free to use, WooCommerce users will have to consider the cost of hosting along with other expenses such as a domain name, extensions, and an SSL certificate. The cost of hosting with WooCommerce will vary depending on the web hosting provider you choose. Typically, this cost will range from $5-$100/month.
The big question becomes: Is hosting with WooCommerce easy to figure out? For the most part, yes. WooCommerce provides a number of guides on how to find the best hosting provider for your ecommerce operation. Once you've set up a domain name and signed up for a hosting account, you'll be able to install WordPress and get the WooCommerce plugin up and running. Many specialized WordPress hosting companies exist that will even take care of the domain and Wordpress installation for you.
A huge benefit of handling hosting on your own is the level of freedom it offers your business. You'll have more control over what resources are being used to run your store., and you can ensure you are not paying for things you don't need. Many WordPress hosting providers can help scale your WooCommerce store appropriately.
The Winner: Shopify
It's hard to pick a winner here, but a majority of users just getting started will enjoy the ease of use and low-frustration that Shopify offers in their setup and ongoing maintenance. Many new businesses won't want to deal with things such as hosting providers, and should choose Shopify. However, if you desire long-term freedom to customize your website, you'll want to opt for WooCommerce.