Predictive analytics is a way for businesses to reduce risk and prepare for the future. It is, essentially, a decision-making tool. This specific type of analytics uses probability from data science to generate predictive scores which then determine the best course of action for an organization to use when interacting with individuals like customers, partners, or employees. Data scientists analyze the results to streamline decision making by predicting the likely outcomes.
What is Predictive Analytics Software?
Predictive analytics software uses historical and real-time data to create custom business models in order to best predict the outcomes of events. Similar to business intelligence (BI) tools, these systems allow companies to prepare for the unknown by analyzing past information. Companies used to manually forecast business decisions, but predictive analytics software now automates the process.
There are three main types of predictive analytics:
Predictive: Uses models to predict future behavior based on specific samples; may offer real-time analytics
Descriptive: Divides big data into different categories to make predictions about specific groupings, i.e. analyzing the product preferences of a certain age group to then change marketing tactics targeting that age group
Decision: Focuses on the relationships between different business variables, includes known data sets and forecast events
Predictive analytics software can adapt to any of these three types depending on your business needs. The solution you use may even combine all three. Whichever type of advanced analytics you use, the results can be read by data scientists who interpret the data into real-world solutions.
Features of Predictive Analytics Software
Historical data collection: Organize all your digitized data into one platform for easy review and analysis.
Data mining: Gather in-depth information about your business's past performance; specify which data such as sales, revenue, employee behavior, and more.
Predictive modeling and deployment: Collected data is used to generate specific models which are then deployed to forecast potential business events.
AI and machine learning: Use advanced AI and machine learning techniques to generate algorithms specific to your industry. Measure specific trends for your individual business.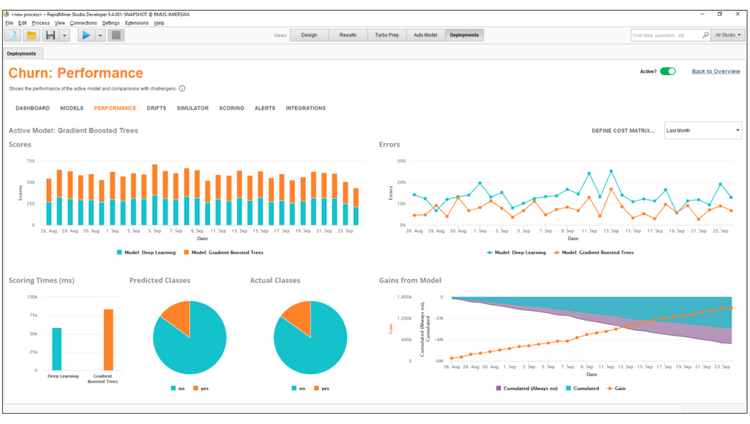 Predictive Analytics Benefits
Using predictive analytics software can provide many benefits to your business operations:
Establish Project Scope
Whenever you begin a new project, you can use predictive analytics to better understand the scope of what you're starting by looking at what you've done. Enter historical data to search for past trends in several fields. Then, analyze the information and build models to predict the outcome of your project. By using predictive analytics software, you can begin your new project with confidence.
Cutting-edge predictive analytics products now include artificial intelligence and machine learning algorithms for even more advanced project analytics. AI can see the patterns you can't, helping you to avoid repeating past mistakes and make better decisions.
Data Visualization through Modeling
In order to make it as easy as possible to interpret big data, the analytics platform includes modeling applications for data visualization. Color-code different data sources, generate continuously updating graphs, and breakdown analytics into reports anyone at your company can understand. By using a visual medium, it'll be easier for business users and data scientists alike to see commonalities in data analysis.
For example, some predictive analytics tools include decision tree modeling. This software breaks down all the potential outcomes so you can better understand the consequences of your business decisions.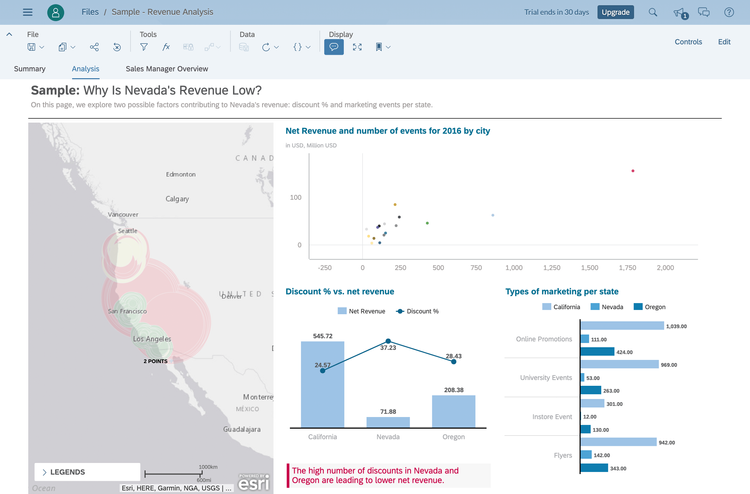 Be Prepared for the Unknown
It's impossible to predict the future, but analytics can help you anticipate potential issues and prevent worst-case scenarios. The software begins the prediction process by collecting historical data about your business, such as past sales performance or industry trends. You decide which variables to study. Next, the software analyzes the data using the parameters you set.
For example, imagine you want to prepare your business for potential disasters like COVID-19. Predictive analytic tools include modeling applications to test out emergency response measures. Use your past data to simulate what would happen if there was a global disruption to your supply chain due to disasters like a pandemic.
Models can also be used to study the probability of small-scale events. You can deploy a model to test the likelihood of a new product doing well with a target demographic. Or you can estimate how your revenue may change in the coming fiscal year. How you utilize the models can have a huge impact on your company performance.
Better Marketing Tactics
With predictive analytics, you can better understand your target market by reviewing historical data. When do they buy? How often do they require your services? How much are they willing to pay? Predictive software helps you determine potential customers for your products and services by analyzing past buying trends.
Before you plan a sale, analyze who to target in order to increase sales. Predictive modeling applications let you try out different marketing scenarios and see possible results. Want to see how likely 18-24 year olds are to buy your new products if you send an email blast? You can deploy a model for that. Want to target new parents? Test that too. You can even mix variables to get more specific data. Then make a more informed decision before you start your marketing efforts.
Downplay Risk with Fraud Protection
Predictive analytics software includes forecasting tools which help you minimize risk from fraud. Machine learning AI can identify common patterns, then flag outliers in the system. This gives you time to review and react to any unusual activity which may indicate fraud.
For example, predictive analytics can review customer behavior. Is someone suddenly buying products in bulk? Has there been a change in buyer frequency? These may all be signs of possible fraud. By using predictive analytics, you can prevent being caught by surprise.
Industry-Specific Predictive Analytics
Certain industries benefit more from using predictive analytics:
Capacity planning: Before manufacturing a product, you need an idea of how many you'll realistically be able to sell. This practice, known as capacity planning, relies on predictive analytics to avoid being under or overstocked.
Financial services: The financial industry depends on predictive analytics before offering loans or other services. In fact, credit scoring is a form of predictive analytics for measuring how reliable individual consumers and business entities are when it comes to debt and loan repayment.
Insurance: Predicting risk is necessary when deciding who is qualified for different insurance plans. Analytics lets insurers review potential clients to see if they are a liability.
Healthcare: The medical field can use predictive analytics to review health trends and better prepare for frequent patient issues.
Human resources: Hiring and maintaining your company workforce depends on identifying employee patterns.
Travel and hospitality: Finally, the leisure industry uses predictive analytics to anticipate holiday travel and vacation rental trends. This software can help determine rates by calculating when hotels and resorts will have peak occupancy.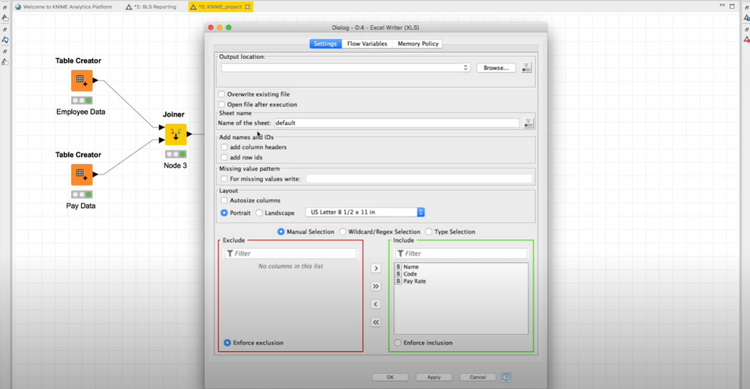 How Predictive Analytics Differs from Business Intelligence
Predictive analytics has some similarities to business intelligence (BI) tools. While both collect and analyze past data, predictive analytics are far more comprehensive when predicting future events. BI tools are intended to help management make ideal business decisions baked on the study of financial data. Predictive analytics has more in-depth forecasting by using artificial intelligence and machine learning algorithms. These advancements allow for more variables when generating advanced models to review many potential outcomes.