Mastt cloud platform helps asset Owners & project management consultants (PMCMs) oversee the delivery of large capital-intensive infrastructure programs. The platform rolls up & monitors construction performance metrics across large development portfolios. By using real-time data, visual dashboards, and automated capex, risks and schedule controls, Owners can protect themselves against surprise costs, schedule delays and potential contractor disputes.
Video Overview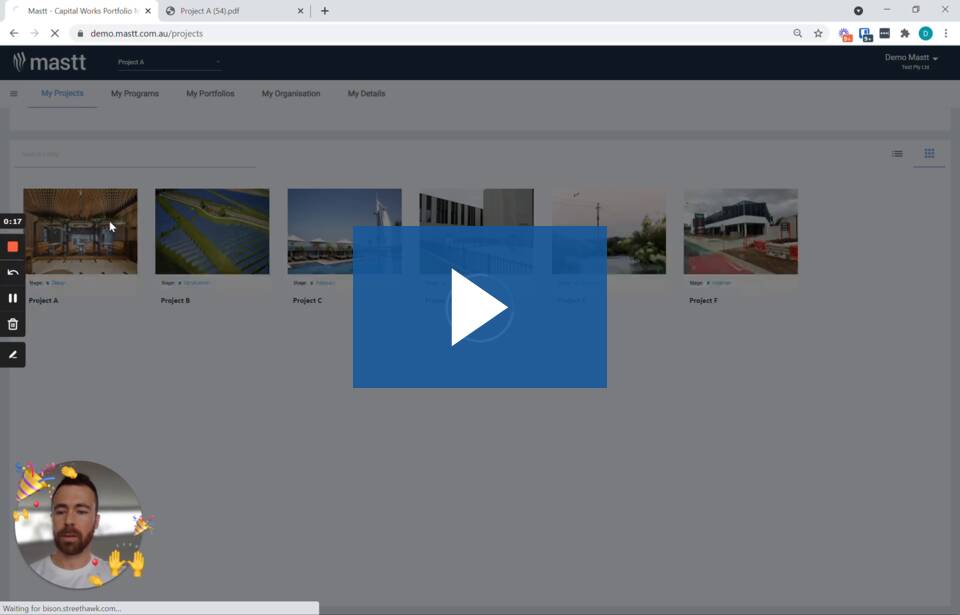 Features
Automated reporting for capital projects, programs & portfolios
Real-time "construction performance" dashboards
Cost management module
Risk management module
Schedule management for capital portfolios
Mastt Pricing
Mastt offers two different payment plans, based on the type of end user:
Owner Rep firms. Tiered pricing depending on number of users.
Asset Owner firms. Per-project pricing, unlimited users.
Generally. the software is priced per user, or per user per month, starting at $1,000 per month for up to 10 users.