ETL tools (extract, transform, and load software) provide a way of moving and storing data from one source to another. One of the most prominent business intelligence (BI) tools and data warehousing software, ETL solutions focus on loading and sanitizing data from different sources through three primary functions:
Extract: Remove data from homogeneous or heterogeneous data sources
Transform: "Clean" data by providing proper formatting
Load: Add the data into a data warehouse or similar storage structure
By using ETL tools, businesses can take raw data from a variety of sources and provide it with a usable format. This contextualized data can then be used by other BI tools for in-depth analysis of your business processes. Or the historical data can simply be stored for future reference in:
Data warehouses
Databases
Data lakes
ETL tools have many valuable automation features for helping businesses extract, transform and load data faster than ever before. Automate your data management by implementing an ETL software at your business.
Note: ETL solutions are sometimes referred to interchangeable as ELT. This type of software is incredibly similar, though it changes the order of extract, transform, and load to extract, load, and transform.
Features of ETL Tools
Data cleaning and quality control: Provide proper formatting to raw data and prevent errors from duplication
Data integration: Gain a unified view of data originally taken from different sources
Data transformation: Convert extracted data from one format to another
Batch processing: Move data en masse from one location to another with automated data migration
Metadata management: Define how data is formatted and stored in different types of databases, whether Structured Query Language (SQL) or non-Structured Query Language (NoSQL)
Non-relational data transformations: Adapt data with new formatting based on your own parameters to offer NoSQL database compatibility
Data analysis: Review processed historical data to identify trends or find areas of improvement in your business processes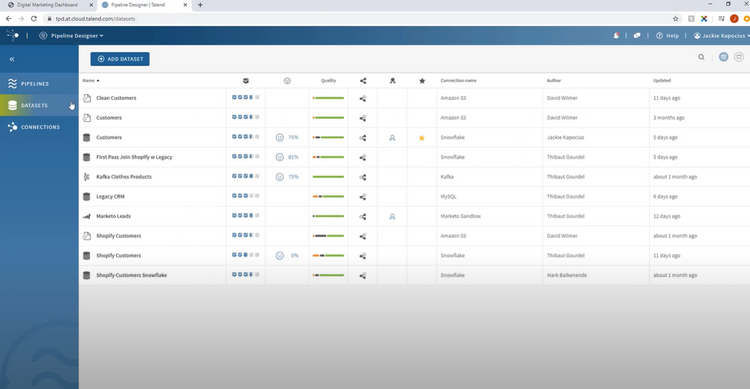 Best Benefits of ETL Tools
There are several benefits to using ETL tools at your business. Learn some of the best advantages now:
Automated Data Migration
Manual data migration is incredibly time consuming. Automated data migration is possible with ETL software's batch processing tools. Thanks to a wide variety of data connectors, data can be pulled from compatible software for:
Raw data can still be manually entered into ETL software and then automatically consolidated for easier processing. This can drastically speed up data entry tasks which once took hours or days to complete. Instead, automating the process means you can go right from data collection to the next step.
Additionally, automating the data extraction process may also reduce mistakes caused by human error from manual data entry. ETL tools can improve the accuracy of your data migration.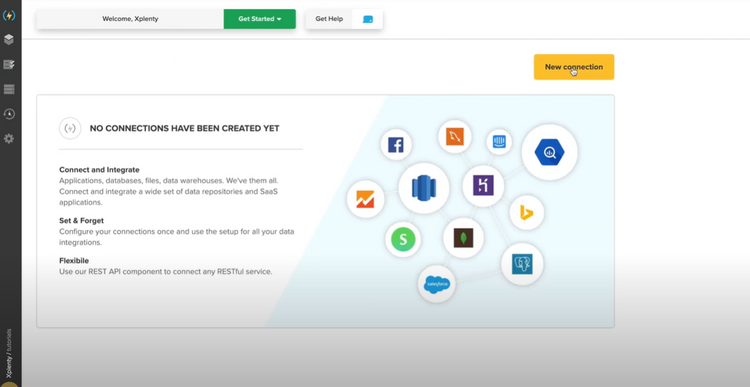 Format Raw Data for Easier Integration
Data is one of the most valuable commodities companies can use when trying to understand what works and what doesn't in their business operations. However, data alone is nearly impossible to decipher in a raw format. It needs to be formatted in order to provide valuable context. ETL software "cleans" data through transformation into a comprehensive format.
For example, if your company works with partners in different countries, each may have a unique method for recording business metrics. If your office is trying to analyze this data all together, you'll need everything in one format to avoid possible duplication or miscommunication. Consider revenue: each country you work with has a different form of currency. If you only took the total numbers from the raw data, you'd lose the context of costs in relation to the exchange rate. ETL tools help you determine the actual currency values to stay consistent with the rest of your localized data.
After raw data is transformed into proper formatting and stored in a data warehouse, it's ready to be used by other BI tools for analysis. This information can then be used to build reports to show past performance, possible trends, and opportunities for improvement. Easy-to-use drag-and-drop features further ease your ETL processes.
Real-time and Batch Data Capabilities
There are two primary types of ETL tools: real-time ETL or batch ETL. The former works faster to provide a shorter turnaround time between the initial data extraction and final load. your Batch data, on the other hand, is to streamline any bulk or big data extraction and transformation you may need.
There are some ETL solutions which provide both real-time and batch operations. Combined with data visualization software, you can then analyze and report on bulk data instantaneously. Whether you need a software with batch processing, real-time results, or both, an ETL software can streamline your data pipeline.
SQL vs NoSQL Data Warehouses
The final step for extracted and transformed data is to be loaded into a relational or non-relational data warehouse. The exact setup of the ETL platform you use will depend on the data schema you prefer and your data quality requirements.
There are two main types of data storage: Structured Query Language (SQL) or non-Structured Query Language (NoSQL):
SQL databases are made for handling data in relational database management systems (RDBMS) or relational data stream management systems (RDSMS). Essentially, both of these systems are ideal for handling highly structured data.
NoSQL databases offer more storage options for big data which needs more complex retrieval procedures, such as multiple queries or nesting data. These non-relational databases are more scalable to accommodate more complex data models.
Whichever database you use, ETL software can prepare and store the data correctly. Business users, even with limited technical experience, can easily retrieve data from either style platform using set queries.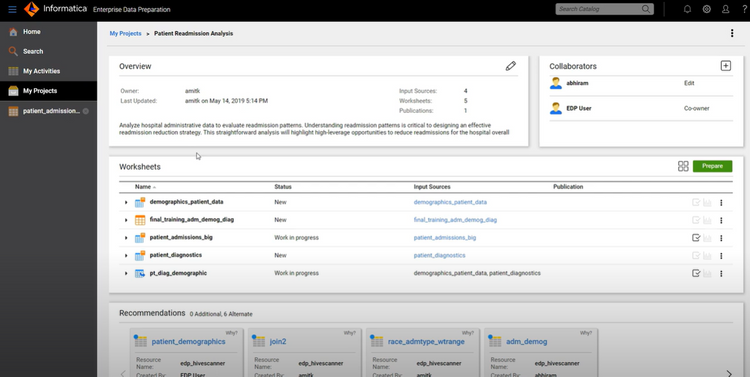 On-Premise vs Cloud ETL
ETL software is available for on-premise or cloud-based deployment. Companies concerned about data security prefer using in-premise solutions in order to keep their information within their own controlled system. A cloud-data warehouse, however, offers some more freedom for sharing data instantaneously. This is particularly useful for corporations with global operations which all need simultaneous access to databases and data warehouses.