What Is Nonprofit Accounting Software?
Nonprofit accounting software is a type of nonprofit software that handles the specific financial transaction needs found within the nonprofit industry. As opposed to a general-purpose accounting solution, nonprofit accounting software helps nonprofit organizations (NPOs) manage fund sources and further their organization's mission by properly using available funds.
For NPOs, most operating expenses are entirely made up from funds, grants, and donations. A tailor-made solution to account for funds received and allocation within those funds as well as grants and donations.
NPOs are responsible for keeping detailed records of their donations, funding sources, and earnings. Without meticulous recordkeeping, NPOs can be subject to audits, fines or other legal consequences. Nonprofit accounting features enables NPOs to fully manage their sources of funding, ensuring every dollar and donor is accounted for and that their accounts are accurate through proper bank reconciliation. This includes the management of online donations or foreign sources, which must be reported along with an NPO's main funding.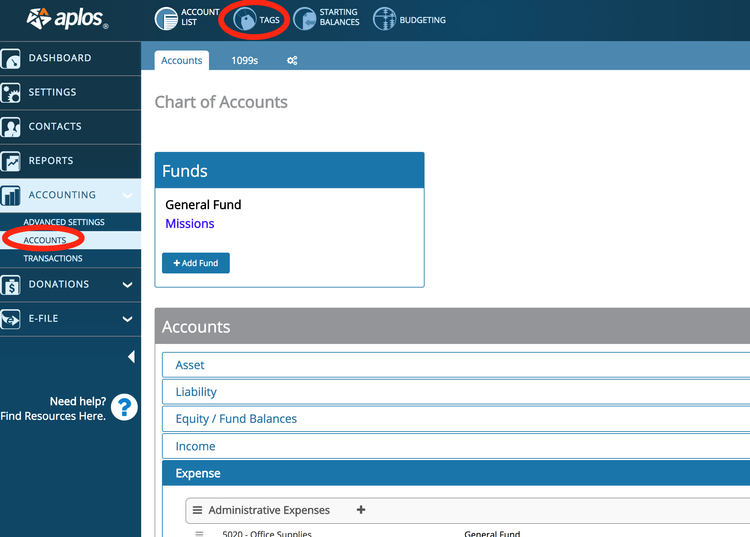 Features of Nonprofit Accounting Software
Nonprofit accounting software options allow nonprofits to accurately manage the complex accounting needs for organizations of any size. Rather than depending on a general-purpose accounting solution, organizations prefer using nonprofit accounting software for industry-specific functions, primarily fund accounting and the collection of donations.
Here's a breakdown of the ways these functions meet the needs of an NPO: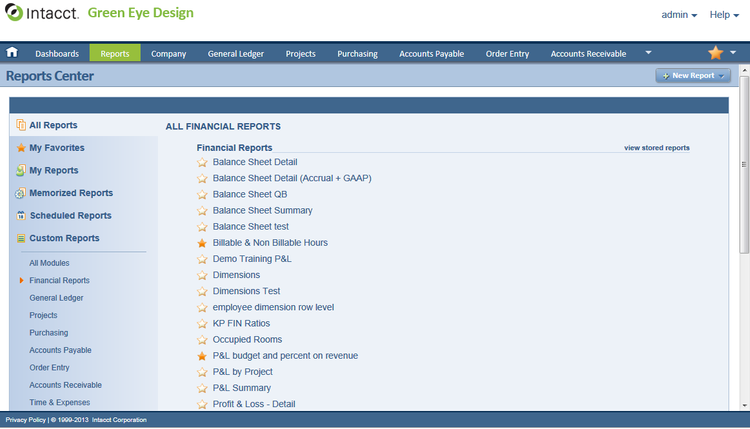 Benefits of Nonprofit Accounting Software
Some of the primary benefits offered by a nonprofit accounting software include:
Be Better Prepared For Tax Preparation
Nonprofit accounting solutions will need to help streamline your tax preparation and filing process. You'll want to ensure your business is staying compliant and up to date with the latest IRS tax regulations. This includes IRS Form 990 which is required by federal tax-exempt organizations.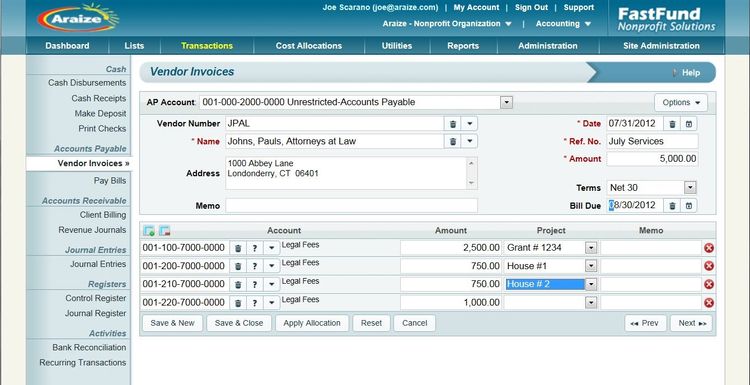 Set Up Recurring Giving From Donors
As individuals begin to see supporting an NPO as an investment, the more these individuals will open up to recurring giving options. Donor-advised funds (DAF) let the donor receive an immediate tax deduction and even get involved in recommending grants to the organization of your choice. These type of funds grew by 18% from 2014 to 2016.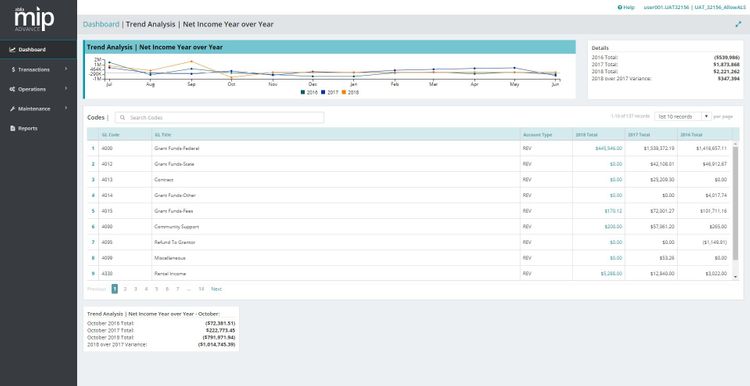 Stay Current With Nonprofit Buying Trends
Our recent fund accounting buyer trends report found the reasons NPOs buy nonprofit accounting software and their most desired features. By analyzing over 500 notes from discussions with NPOs of all sizes, we identified key purchasing trends to help NPOs make the best purchasing decision:
37 percent of surveyed NPOs are replacing aging or dating systems–a statistic eight points higher than for general accounting software and 16 points higher than any other software category. For many NPOs, tight budgets and a "make do with what you have" mentality keeps organizations using software solutions and equipment that are well past their prime. Some NPOs continue to rely on applications that are nearly 30 years old.
21 percent of buyers are seeking better features, including mobile and online fundraising capabilities. Modern nonprofit accounting software can help build custom fundraising campaigns that can account for all online giving and manage digital and mobile donations, which can't be easily integrated with many legacy systems.
23 percent of NPOs would like to move to a cloud-based software solution. Cloud software enables organizations to keep all of their online and accessible through any web browser while reducing costs. Because cloud solutions are offered on a subscription basis, the software allows for lower upfront pricing and a predictable ongoing cost structure that enables better long-term budgeting.
Use A Software Developed For Your Industry
Though general-purpose accounting software is often less expensive than industry-specific solutions, NPOs must work harder to make general solutions fit their unique needs. This results in organizations trying to make square pegs fit in round holes, relying on patchworks of solutions and following online tutorials to make general-purpose software work for the NPO.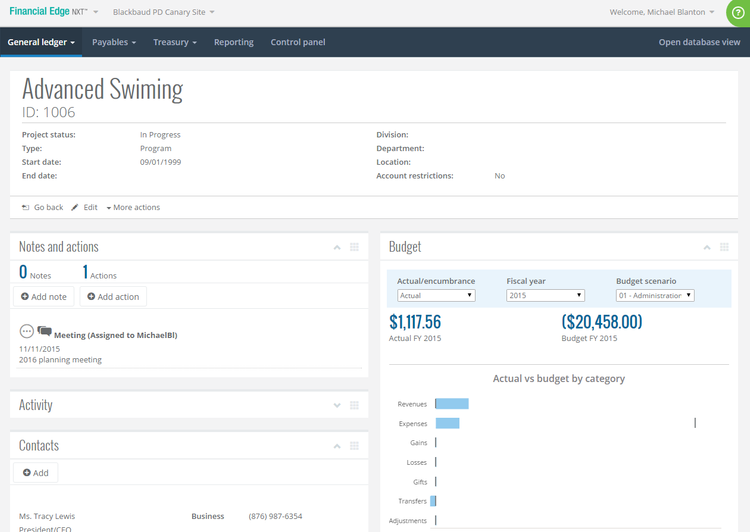 Take Advantage Of Easy-to-Use Systems
Unless you're a power user or an accountant, accounting software can be difficult to use. Most end-users lack accounting experience. This is the most apparent at smaller volunteer-run nonprofits that "do the books." Cloud-based nonprofit accounting software solutions are far more user-friendly than their previous counterparts, enabling users to tap into easy-to-use web-based interfaces to carry out their accounting work.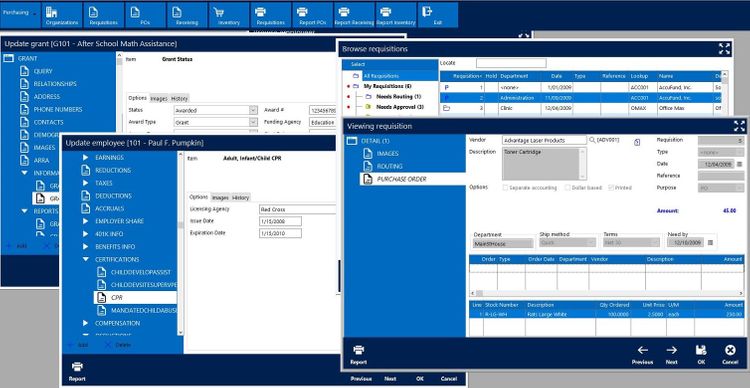 What Does Your Organization Need?
Depending on the size of your organization, you'll have a varying level of functionality needs:
Small Nonprofit Organizations
Start-ups and other small nonprofit organizations will want to ensure their basic needs are met while keeping costs down. This includes basic income and expense tracking in a general ledger, managing your money via bank reconciliation, and having proper reporting to stay compliant with the IRS.
Industry-specific solutions (software developed with nonprofits in mind) can start around $75/month. Businesses wanting to stay below that total may need to consider a more generic software such as Xero or Sage 50c.
Mid-sized Nonprofit Organizations
If you receive any funds or grants and need to ensure expenditures can be allocated to them appropriately, you'll want to ensure your software has fund accounting functionality. Your organization may also be growing in size and adding on paid staff members (rather than being fully volunteer ran), meaning payroll is a feature you can no longer ignore.
Both fund accounting and payroll are pieces of functionality that can be bought as stand-alone or add-on software features to exiting accounting packages. Looking for a fully integrated (all-in-one) option will be the better long-term option to avoid integration issues and paying multiple software vendors a month.
Large NPOs
Larger organizations will look for enterprise level software with advanced accounting features with large donor management databases. This level of organization will want to ensure board members have full clarity of the organizations finances through proper cash management and reporting. Forecasts will be far more important to predict the health of your organization into the following year.
Larger organizations will put a heavy focus in fundraising campaigns and want to ensure their donors are being nurtured and taken care for to ensure continued support.
Is QuickBooks a Nonprofit Accounting Software?
QuickBooks Online can be used by a nonprofit organization, but you'll want to make sure your staff can put up with the "for-profit language" of the program. As pictured below, the dashboard has mentions of profit and loss, sales, and other terms not commonly used in nonprofit environments.
Intuit previously offered an industry-specific version of QuickBooks built exclusively for nonprofits. However, as software solutions have migrated into the cloud, Quickbooks no longer offers a specific standalone piece of nonprofit accounting software. Current versions of Quickbooks must instead be customized to enable nonprofit-specific functionality. For organizations, this requires savvy Quickbooks experts who are capable of customizing the software to meet their organization's particular need. Many NPOs instead look to adopt new nonprofit accounting software solutions that work out of the box.
For organizations set on sticking with what they know, Intuit has been recommending QuickBooks Online as the solution to have for nonprofits. The solution has one of the lowest cost of entry points starting at $15/month.